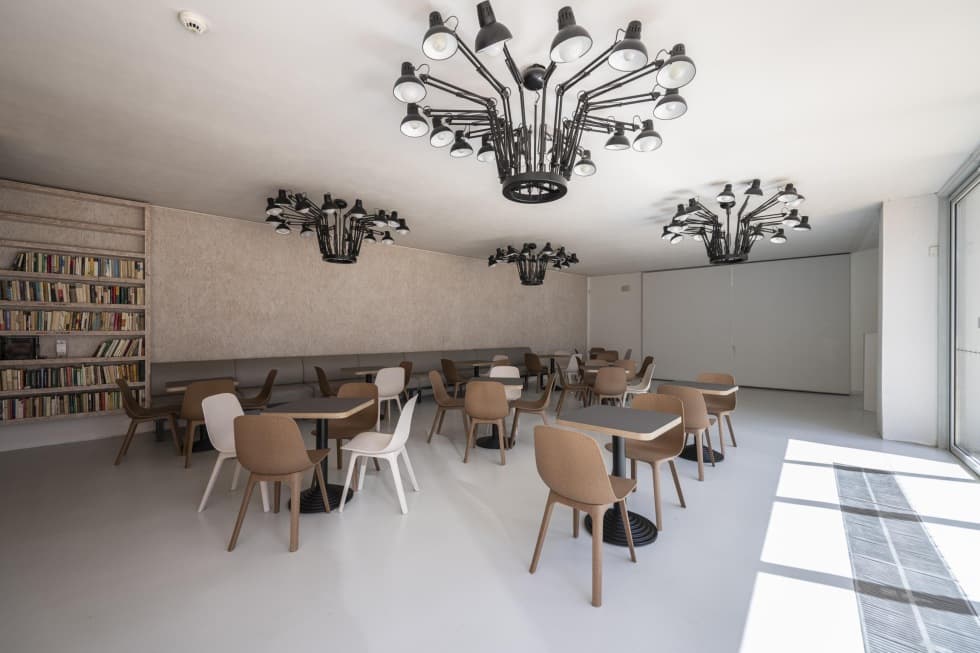 Drop in for a coffee any time during open hours
Wednesday:
12 p.m. – 6 p.m.
Thursday:
12 p.m. – 6 p.m.
Saturday:
12 p.m. – 6 p.m.
Do you need to take a break from constant amazement? Stop in the middle of the gallery for a coffee, lemonade, or small snack. And if you're just going to the café, you don't have to pay admission, just your bill.
We're on the second floor, barrier-free and with free Wi-Fi.
You can have the café all to yourself. Information about rental.