The Gulliver Airship
Between heaven and earth. Between art and literature.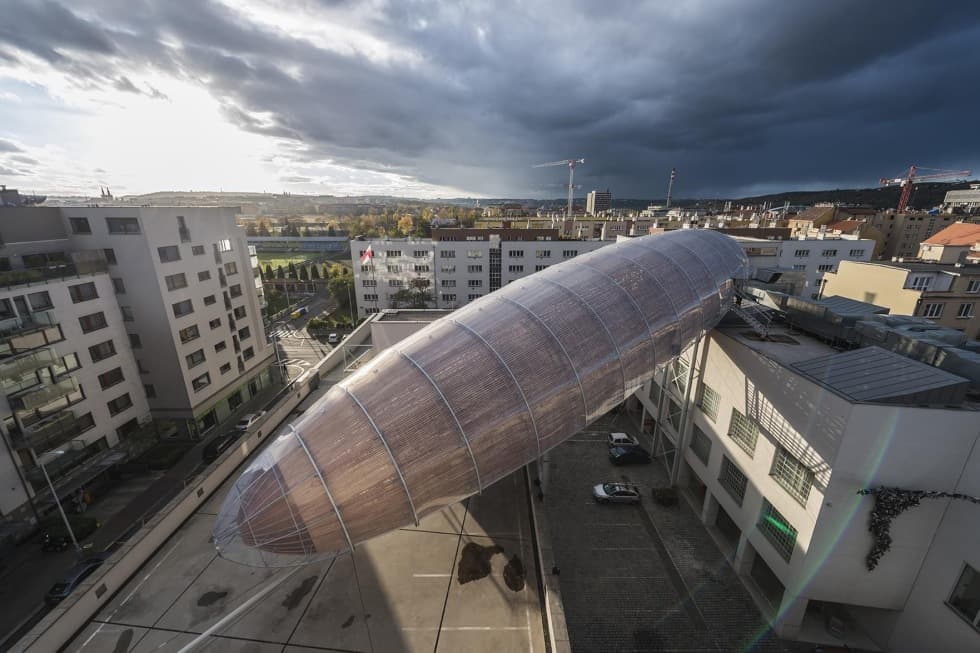 Onboard the airship, beyond the everyday
Wednesday:
12 p.m. – 6 p.m.
Thursday:
12 p.m. – 6 p.m.
Saturday:
12 p.m. – 6 p.m.
How do I get to the airship? The airship is accessible with a valid ticket to the DOX Centre during our opening hours.

Is access to the airship barrier-free? Access to the patio under Gulliver is barrier-free, but then there are stairs leading up to the airship.

What goes on in the airship? Literary evenings are held mainly in the spring and fall. You can see the programme here, and you can check out past events in the video archive. We also use the airship for
educational workshops.

Can the airship be rented? Yes, more information is available here.
DOX Centre for Contemporary Art
Poupětova 1, Prague 7
Show on map
The story of the Gulliver Airship is a story of the desire for adventure, creative freedom, the courage to take risks, and the conviction that even in today's accelerated, over-saturated, and over-digitalized world, things can be done differently. That dreams can come true.
The Gulliver Airship is hard to describe in concrete terms and easily labelled categories. It is a place of imagination and fantasy. A place of stories, their telling and sharing. A place where time flows differently, where the surface velocity of our lives can be slowed down. A place between heaven and earth, between dream and reality, between art and literature.
Leoš Válka had been mulling the idea of creating some sort of "parasitical"
structure above the DOX Centre's modern architecture for several years. In 2013 he contacted internationally renowned architect Martin Rajniš, and for more than two years, they and experts on wooden structures and steel worked on the design of a huge architectural intervention inspired by the shapes of the huge airships from the early twentieth century.

The airship shape is symbolic. The first airships represented the optimistic ideals of unprecedented technological progress, and their impressive monumentality and hypnotic dignity continued to fascinate generations long after they disappeared from the skies. They have always personified the eternal human desire to fly as well as a certain Utopian ideal.

That too is why the airship above the DOX Centre is named after one of the most
familiar figures of Utopian literature, Gulliver, a traveller to remote, fantastic worlds and unexplored territories, an adventurer who thanks to his travels into the unknown, conversations with "foreigners" and exploration of the "other" brings critical examination of various and sundry aspects of human nature.

The Gulliver Airship is the symbol of the DOX Centre's programming, focused on
overlaps between contemporary art and literature, which includes exhibitions, site-specific projects, discussions with leading Czech and international writers and poets, programmes for families with children, and educational programmes focused on developing empathy, creativity, and critical thinking.
Escape reality by a few metres above the ground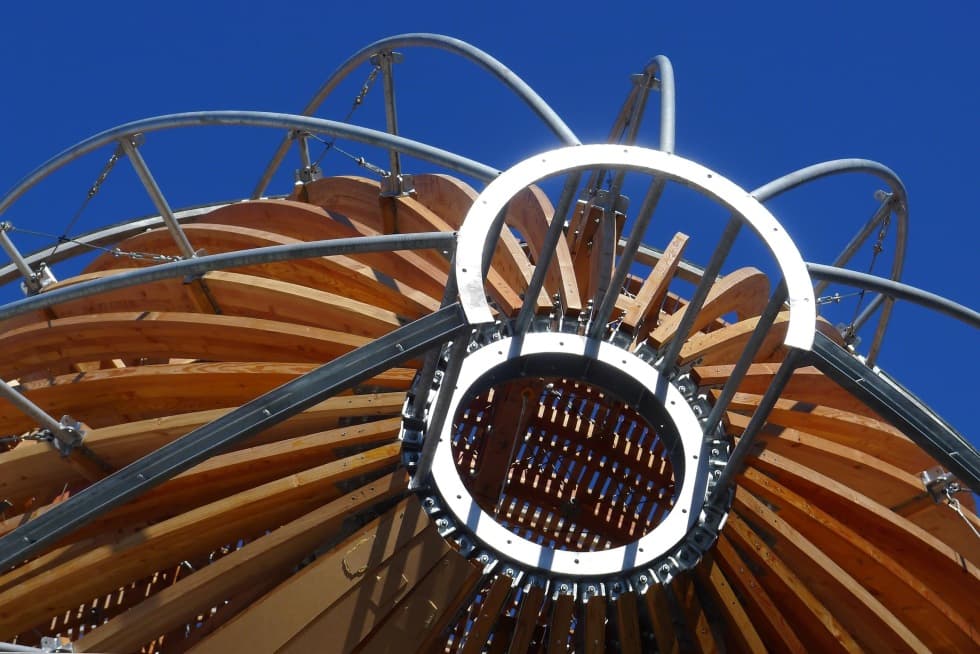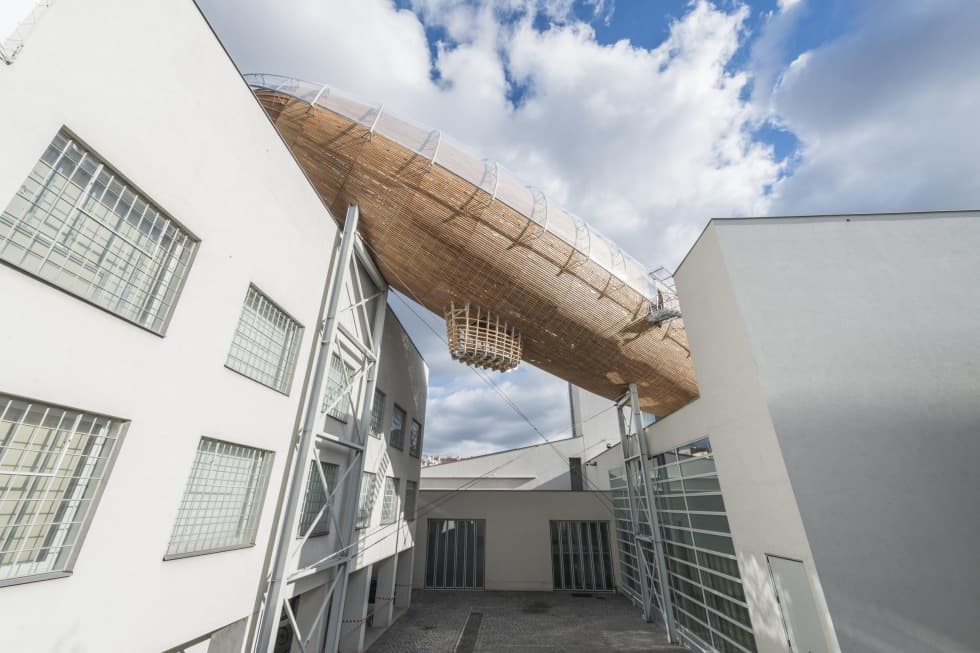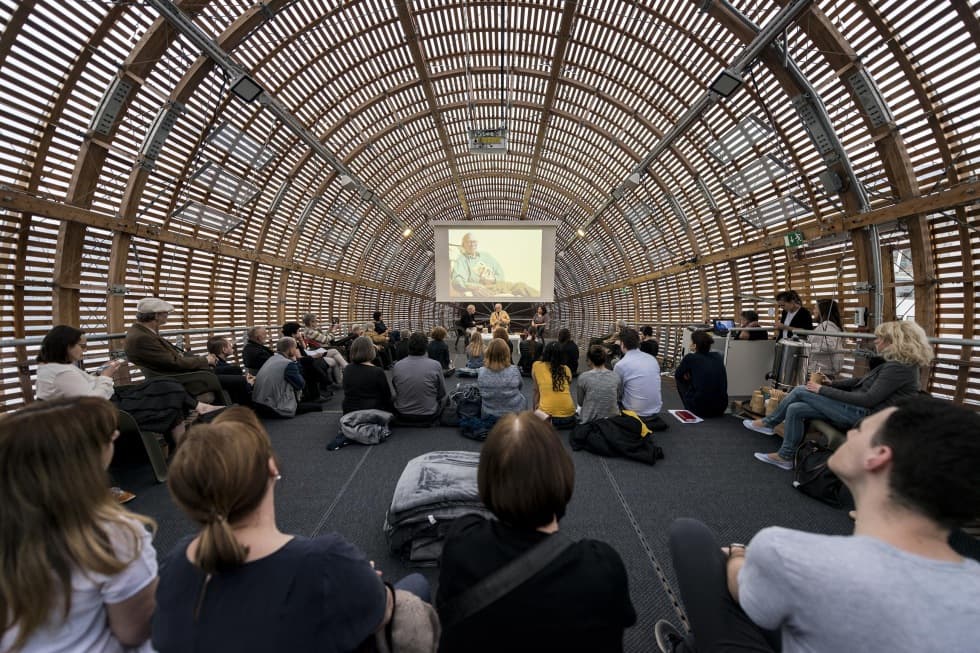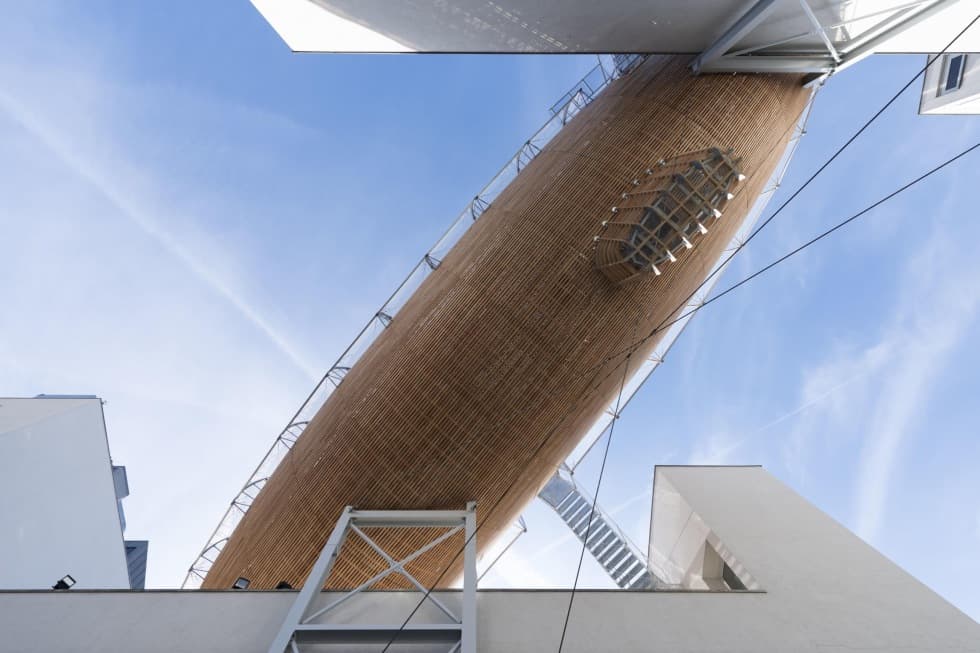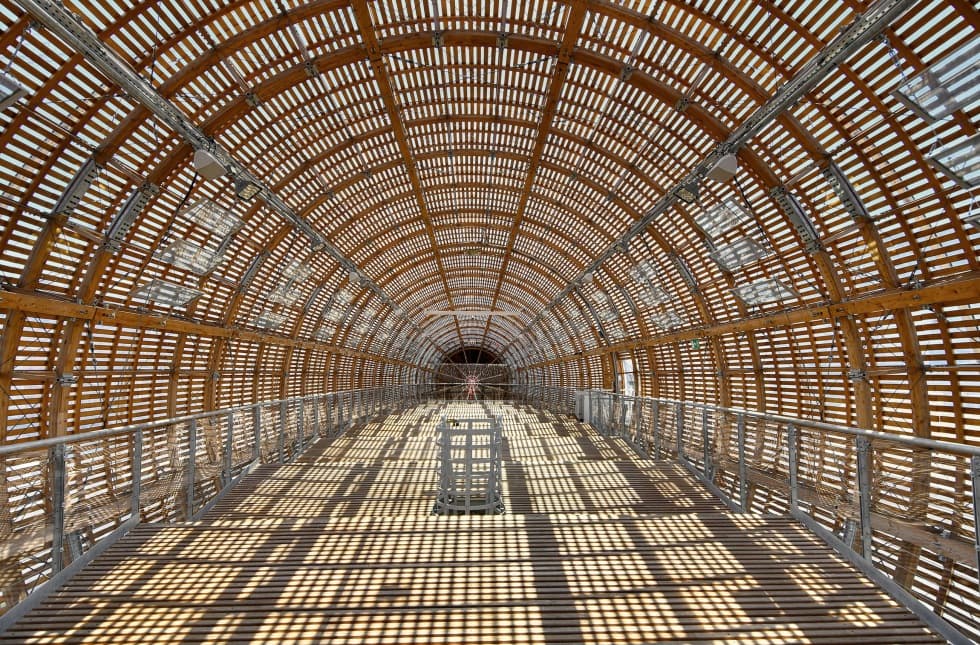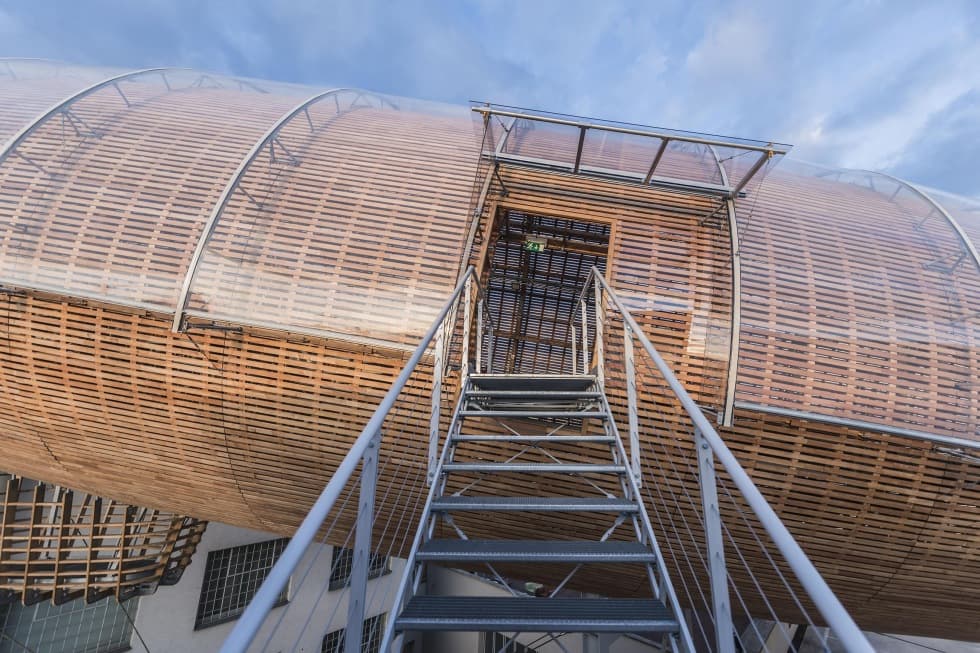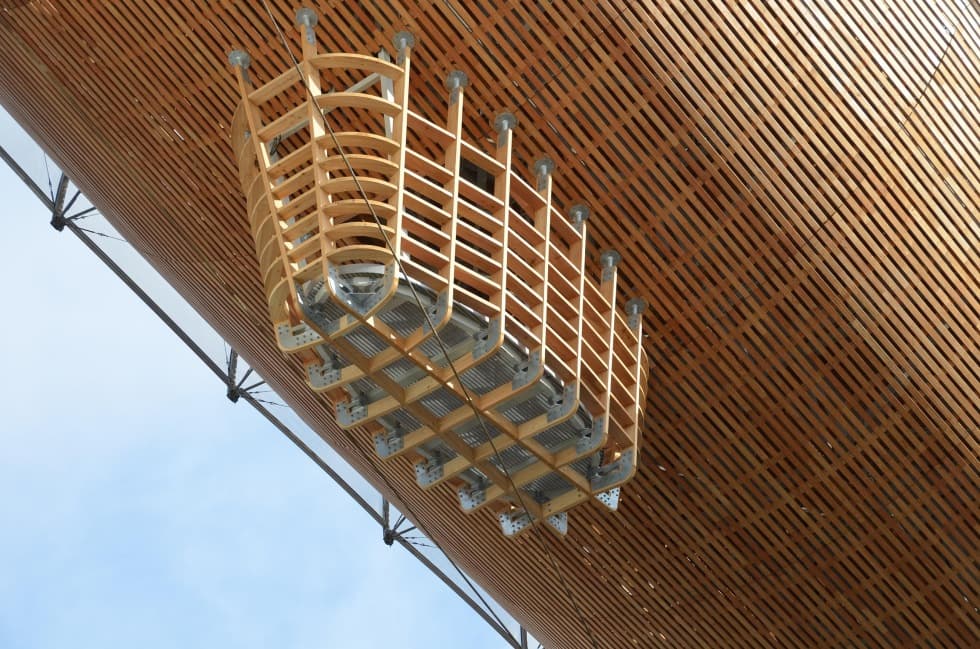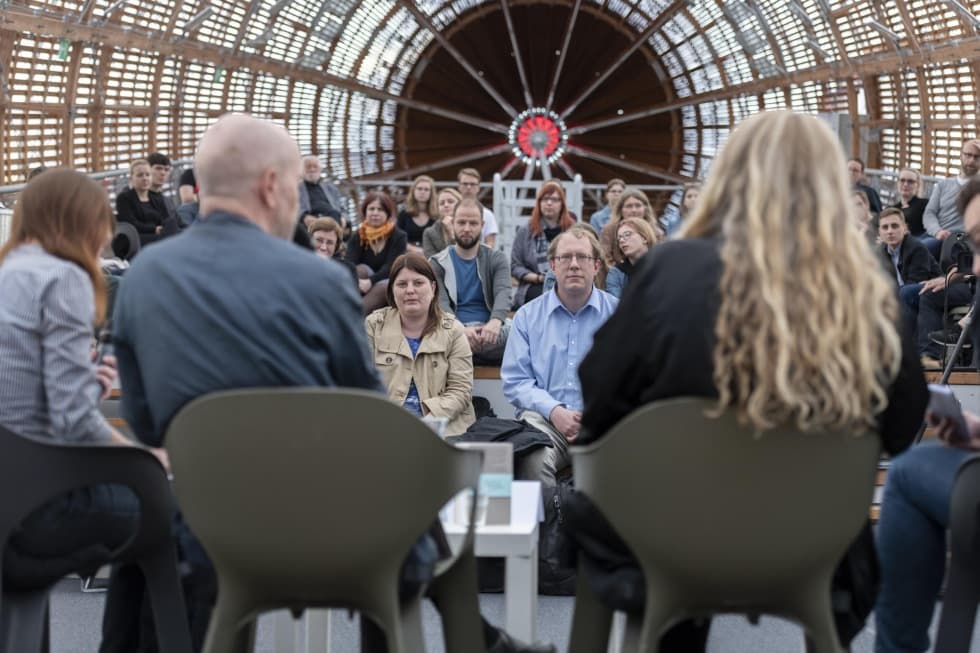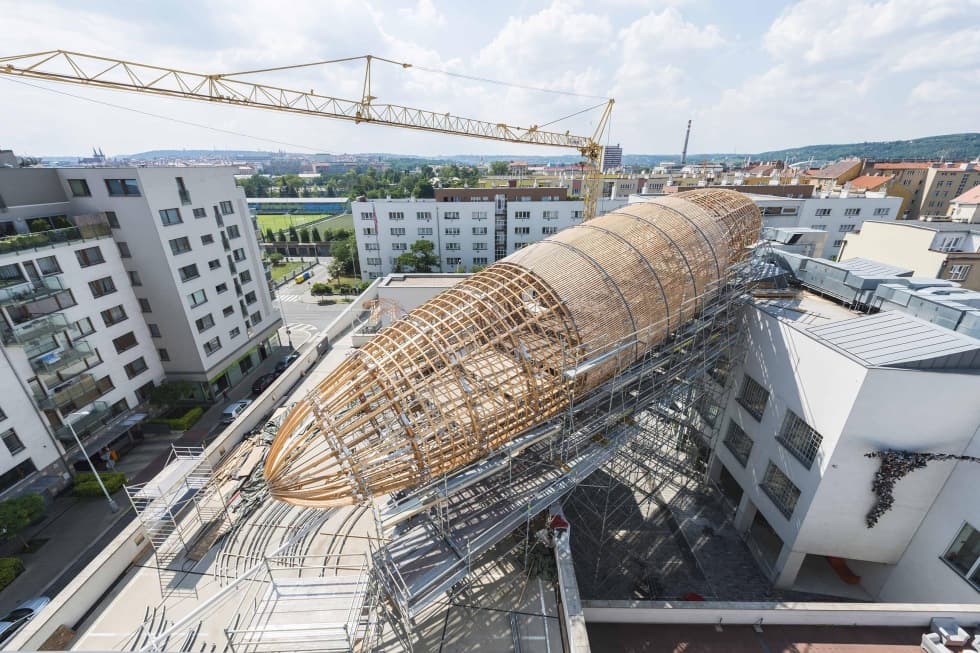 Where did the airship
come from?
Authors: Leoš Válka, Martin Rajniš, David Kubík
Co-author: Zbyněk Šrůtek
Head designer: Dvořák & partners
Collaboration: Zbyněk Šrůtek, Pavel Kocourek, Eva Fajkusová
General contractor: STYLBAU
Main contractors: TIMBER DESIGN, ELEKTRO MOSEV
Design: 2014–2015
Construction: 2016
Between art and literature
… things are going on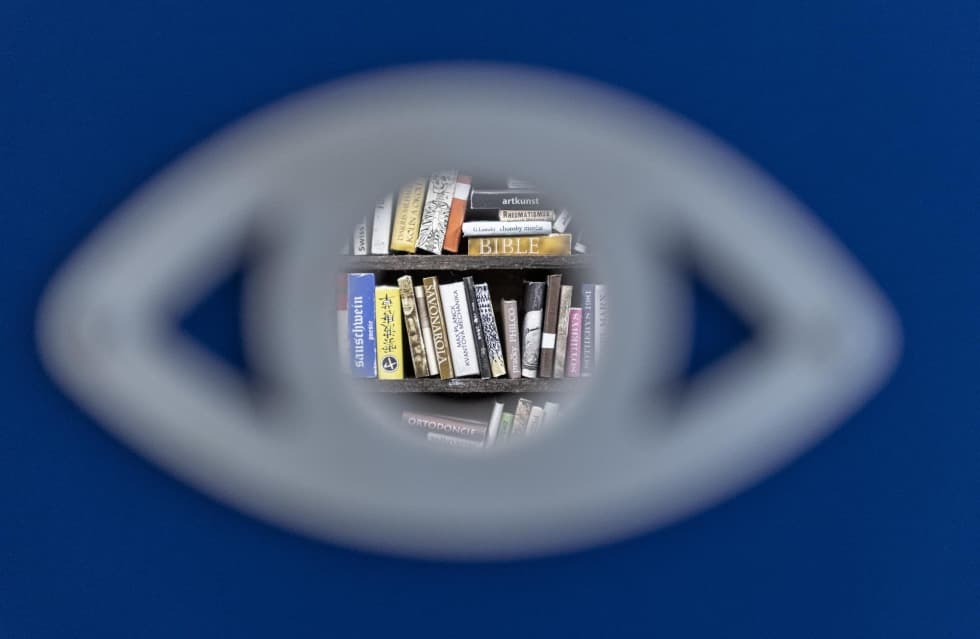 Meander, which publishes children's books, has been on the Czech market for 25 years now, and we will celebrate this anniversary with the Fenomeander exhibition. You will encounter several generations of Czech artists who in a unique dialogue with authors of texts co-create our awareness of books.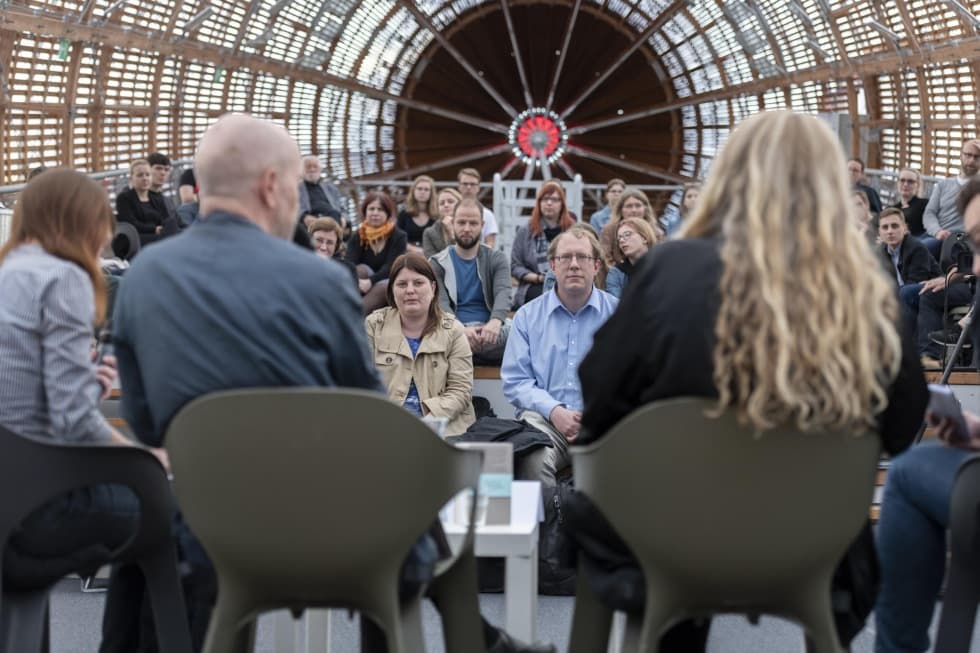 Meet MoLI in a conversation on curating literature in an art space followed by readings from award-winning Irish authors and their Czech translators.
Educational programmes for the small, not so small, and big