#Datamaze: Hidden Layers
25 Aug 2019 – 26 May 2020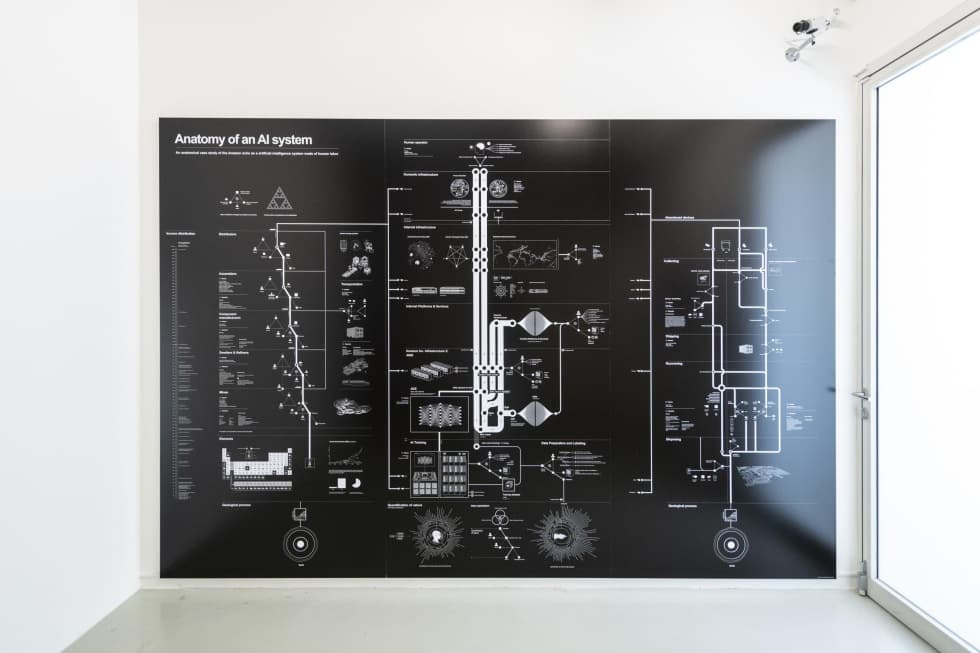 We're open to all, now also you
Wednesday:
12 p.m. – 6 p.m.
Thursday:
12 p.m. – 6 p.m.
Saturday:
12 p.m. – 6 p.m.
DOX Centre for Contemporary Art
Poupětova 1, Prague 7
Show on map
The #DATAMAZE project has been part of the DOX Centre for Contemporary Art since June 2018. Here, the concept of an exhibition as a work in progress is combined with a workspace and library, and aside from a permanent installation - an internet timeline- currently features three short-term projects on a common theme: hidden layers in the world of the internet, new media, and technologies.
The exhibition's permanent installation and its central element is a timeline of the internet, that gives a clear overview of the more than fifty-year history of this medium: it presents not only important technological aspects including key applications, but also development of the relevant business environment.
Cultivating sensitivity, even cautiousness regarding hidden layers in the world of the internet, new media, and technologies, and investigating their content and context is becoming increasingly important – and the results of this critical approach are also evidenced in the work of contemporary artists.
In their project entitled Anatomy of an AI System, Kate Crawford and Vladan Joler use the example of an intelligence voice assistant to illustrate the complexity of design and the network of relationships with respect to ecology and economy – they reveal the invisible matrix of human work, energy consumption, and resource extraction that is behind digital networks and artificial intelligence. In her Dating Brokers project, Joanna Moll investigates the sale of user data through the example of on-line dating services that offer their data for sale on the conventional internet. In Sociality, Paolo Cirio introduces to the complexity of the world of software patents, which he unmasks as tools of social manipulation.
Permanent installation: Internet timeline, Ars Electronica Linz and University of Applied Sciences FH Upper Austria, Informatics, Communications, and Media Campus, Hagenberg, Austria.
Exhibiting artists: Paolo Cirio, Joana Moll, Vladan Joler and Kate Crawford, Aram Bartholl, Adam Harvey
In #DATAMAZE – Hidden Layers, art allows us to examine and reflect on our situation from unexpected and new perspectives: Art projects dealing with the topic of computers and the internet make us realize how they affect and transform our lives and the world around us. The entire project is defined by an effort to critically reflect on the influence of computers and the internet culture on our everyday lives.
The co-working space is open to cooperation, exploration, and learning from each other. The goal of this creative environment is to inspire both individuals and groups affected by the key topics to initiate and create their own projects.