DOX live: Iben Nagel Rasmussen
2 Dec 2020, 7:00 PM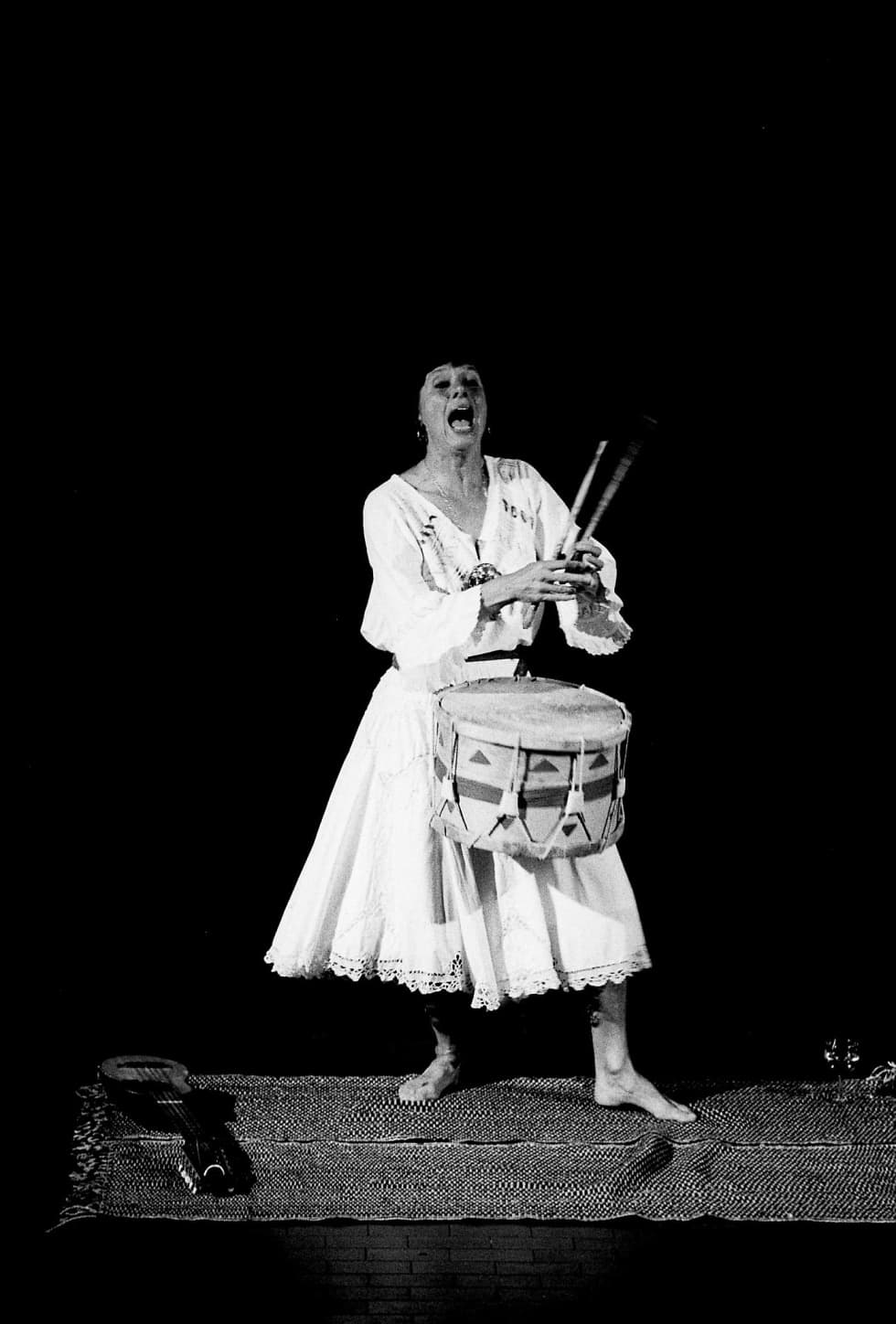 Let's get straight to it, before we divert you
Meeting Iben Nagel Rasmussen is something truly exceptional. Don't miss out on her – for the time being only in an interview with Viliam Dočolomanský on Wednesday, December 2 starting at 7:00 p.m., live on the DOX Centre's Facebook pageor YouTube channe.
The programme is free and in English.

Iben Nagel Rasmussen is a global theatrical legend, a member of Odin Teatret, and a fascinating personality. She is capable of capturing animating impulses, movement, and voice at the moment of their birth and nurturing them into activity ranging from trembling stillness to ecstatic dance. She is a shaman that is capable of filling the room with all forms of life, and of playing with them. Unfortunately, we've had to postpone the five-day workshop and evening with Iben, so for the time being we can at least invite you to a DOX Live interview.
As an actress and teacher, Iben has developed a unique method for training performers that demolishes the barriers between theatre, dance, and vocal performance - she would like to rid movement of the body and spirit of drudgery and searches for energetic streams and quality with the help of precise tasks - she is constantly searching for a "crystal-clear body".
Since the 1980s Iben has raised two generations of theatre and dance artists from various parts of the world including Latin America, Europe, and Asia. In recent years she has been working only with Bridge of Winds, a closed group. This is yet another reason why DOX is honoured to be able to offer a unique opportunity: exceptional training involving the development of acting, dance, and vocal abilities of Bridge of the Winds with its creator. Unfortunately, we've had to postpone the five-day workshop in December for obvious reasons, and are not looking for a new date in the spring/summer of 2021.