Essential Youth
15 Nov 2022, 7:00 PM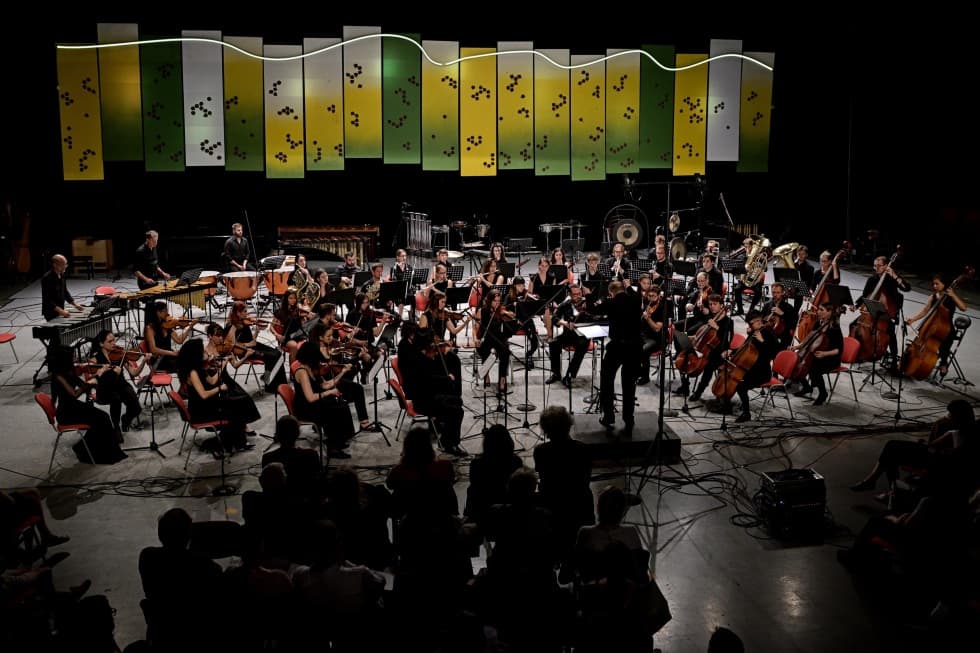 Let's get straight to it, before we divert you
How much is the ticket? CZK 400 basic | CZK 200 students, seniors, ZTP

Advance ticket sales will start on October 12.
Multifunctional Hall DOX+
Poupětova 3, Prague 7
Show on map
World premieres of works for orchestra by new generation
Adrian Demoč (Slovakia)
Liisa Hirsch (Estonia)
María de Grandi Ruzafa (Spain)
Christian Ferlaino (Italy)
Ian Mikyska (Czech Republic)
ONO – Ostrava New Orchestra (International)
Irvin Venyš, clarinet
Martin Opršál, percussions
Petr Kotík, conductor (New York / Ostrava)
Programmes:
Adrian Demoč Popínavá hudba 2022
María de Grandi Ruzafa Otesánek /fairytale no. 1/ 2022
Christian Ferlaino Synthetics 1 – Floating 2022
Ian Mikyska Shan shui 2022
Liisa Hirsch Canvas 2019, ext. 2022
Adrian Demoč (1985) – a Slovakian composer based in Spain, Liisa Hirsch (1984) – an Estonian composer of concert, but also film and theatre music, Christian Ferlaino (1981) – an Italian composer, saxophone player and ethnomusicologist, Ian Mikyska (1994) – a Czech composer and interdisciplinary artist and María de Grandi Ruzafa (1998) – a Spanish composer and violin player. This varied selection of artists and of their compositions written in 2022 will present us ways how the young generation of composers approaches the issues of (classical) music composition and the sensibility with which the individual composers approach contemporary society from the musical perspective. The breadth in
terms of artistic approaches as well as genres of young male and female composers from various European countries will represent an extraordinary confrontation of orchestral music of today.

Essential Youth is already the fifth edition of the series of "Essential" concerts, produced by Ostrava Center for New Music in cooperation with Centre for Contemporary Art DOX since 2018. All orchestral compositions were commissioned by OCNH and will be heard in Prague in world premieres.