Fenomeander
12 May – 29 Aug 2021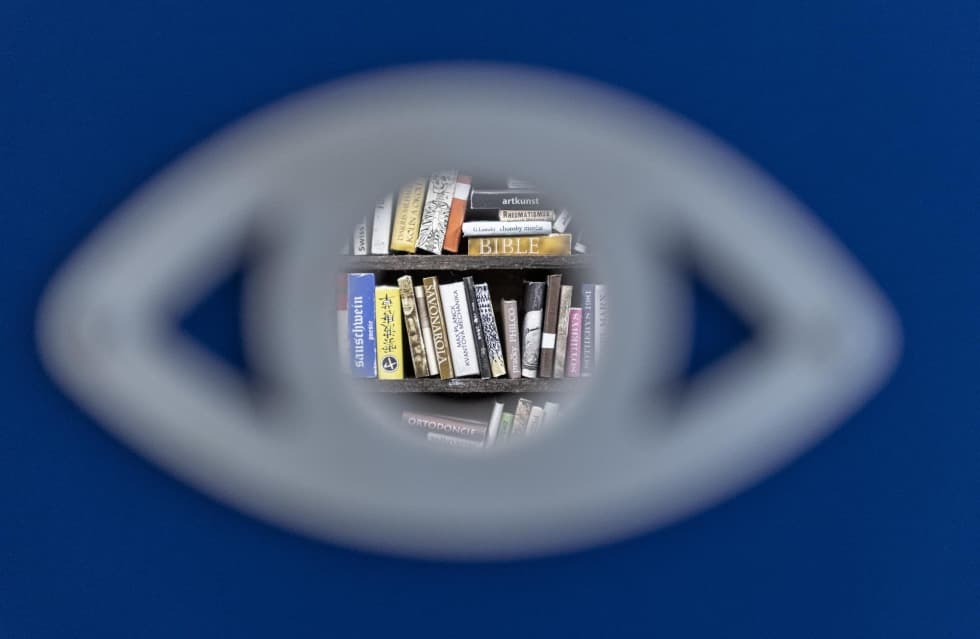 We're open to all, now also you
Wednesday:
12 p.m. – 6 p.m.
Thursday:
12 p.m. – 6 p.m.
Saturday:
12 p.m. – 6 p.m.
DOX Centre for Contemporary Art
Poupětova 1, Prague 7
Show on map
The exhibition will feature living Czech artists who are illustrating either their own books or those of other authors. Even though these artists are primarily defined by fine art, they are also capable of creating illustrations to which both today's youngest readers and their parents can relate. All exhibiting artists are work for the Meander children's publishing house, which is celebrating a quarter-century of existence during which it has published more than 300 books.
The combination of literature and art offers a unique way to address the general public. This fact had already been recognized by French gallery owner and defender of cubism Daniel-Henry Kahnweiler (1884–1979), who a hundred years ago came up with the Beax Livres project, in which he wanted to offer the general public beautiful books at affordable prices, with illustrations by artists of the day whose paintings few could afford. A book illustration is something powerful that makes an impression on us and creates our comprehensive awareness of the book. But what sort of artist is really behind the illustrations in children's books? And how does inspiration that artists draw from various sources including reading manifest itself in their works, in which a wild fantasy world can once again develop? In paintings and installations by several artists we once again find ourselves in a landscape of a child's imagination, where reading and play are very closely related. Only later does the ability to discern made-up stories or dreamscapes and everyday reality develop. It is literature and art that allow us to combine these worlds.
The exhibition representing the phenomenon of artists working with the Meander publishing house – some of which publisher Ivana Pecháčková has been working with since 1995 – will feature several generational layers. Even though we speak of illustration as an artistic accompaniment to texts, we are avoiding the exhibition of framed illustrations. Visitors will be given the opportunity to compare and appreciate the breadth of scope of the creators of books that they themselves may have at home on their bookshelf and that they read with their children.
Symbiosis of an artist with a suitably chosen author, that is, his/her text, has great potential to influence our ability to create metaphoric images. During the course of its entire existence, through cooperation with prominent Czech artists the Meander publishing house has tried to ensure that artists see illustration not as something secondary to the text, but rather as an important fine art addition that facilitates a living dialogue. Simultaneously, it strives to follow up on the tradition of beautiful and original children's books that has taken firm root in the Czech lands over the course of decades.
Exhibiting artists: David Böhm & Jiří Franta, Jiří Černický, Kristina Fingerland, Jan Hísek, Nikola Hoření, Vendula Chalánková, Eva Koťátková, Tadeáš Kotrba, Anna Neborová, Petr Nikl, Viktor Pivovarov, Jiří Sopko, Jiří Stach
Curator Emma Hanzlíková
Assistance Michaela Šilpochová