In a Moment
11 May 2023, 7:30 PM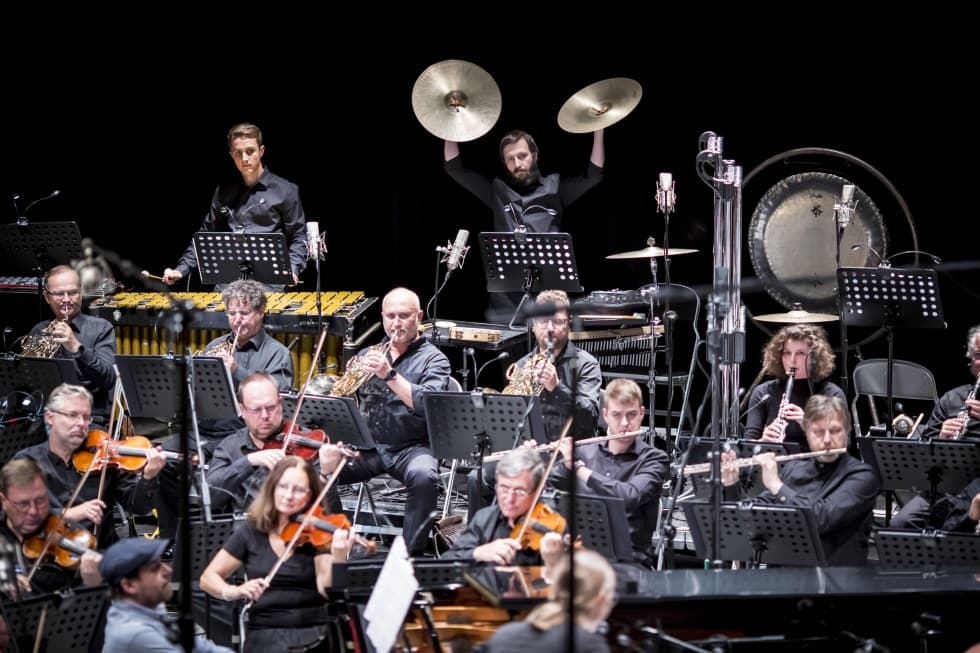 Let's get straight to it, before we divert you
How much is the ticket? 1st category CZK 900, 2nd category CZK 700 | 3rd category CZK 450
The organizer reserves the right to change the program and performers.
Multifunctional hall DOX+
Poupětova 3, Prague 7
Show on map
Prague Radio Symphony Orchestra & Concept Art Orchestra

Luboš Soukup: Scandinavian Impressions
Bastien Stil conductor | Luboš Soukup saxophone | David Dorůžka guitar Thommy Andersson double bass | Kamil Slezák
percussion | Concept Art Orchestra | Štěpánka Balcarová production CAO

Luboš Soukup, one of our finest saxophonists, will perform his new composition for an unconventional ensemble combining the Radio Symphony and the jazz Concept Art Orchestra during this special evening. Titled Scandinavian Impressions, the composition reflects Soukup's more than a decade in
Denmark and his search for a distinctive sound as a player and composer. Luboš Soukup is a prominent personality on our jazz scene and has already released a number of albums of his own music. As a composer, he is now thinking about combining classical and traditional elements with modern and daring ones. In his new work, this will be similar to Danish architecture, where the creators are not afraid to combine original buildings with new, modern parts. The symphony
orchestra's composed passages will contrast with the bold improvisations of the saxophone and jazz rhythm section. The composer and soloist will be accompanied by very precious guests, Czech jazz guitarist David Dorůžka and Danish double bassist Thommy Andersson.
Vít Kříšťan: Mandala, suite for piano, voice and extended orchestra
Bastien Stil conductor | Veronika Harcsa voice | Vít Křišťan klavír Robert Balzar double bass | Kamil Slezák percussion |
Concept Art Orchestra | Štěpánka Balcarová production CAO

This rare combination of two top ensembles and two distinctive soloists aims to blur the boundaries between composed music and the freedom of improvisation. Vít Kříšťan, one of today's most in-demand jazz pianists, has composed a suite entitled Mandala for piano, voice and extended orchestra. The author will also take the piano part and together with the soloist, the phenomenal Hungarian singer Veronika Harcsa, he will invite the audience on a varied journey full of adventure and the magic of the present moment. Mandala has many meanings. It can be seen as a circle, an ornamental pattern, an energy field, or a symbol of the infinite richness and perfection of space. In the newly composed suite, free vocal and piano improvisation will not be absent, so the audience will witness the creation of an unusual art form that carries both elements of classical music and the spontaneity of jazz music.