It Is a Painful Thing to Be Alone: We Are But One
26 Oct 2023 – 3 Mar 2024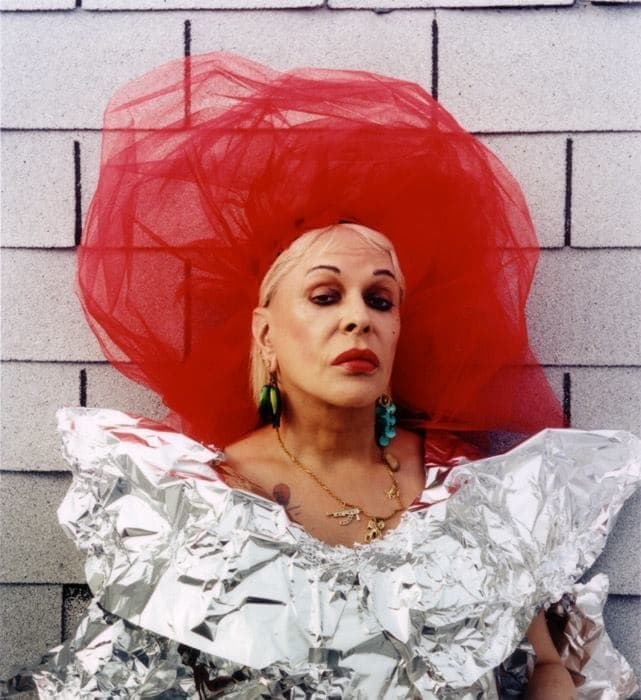 We're open to all, now also you
Wednesday:
12 p.m. – 6 p.m.
Thursday:
12 p.m. – 6 p.m.
Saturday:
12 p.m. – 6 p.m.

DOX Centre for Contemporary Art
Poupětova 1, Prague 7
Show on map
The opening of the exhibition will take place on 25 October 2023 at 7 pm in the presence of the exhibition curators Otto M. Urban (DOX), Benjamin Tischer from the New Discretions gallery in New York and Genesse P-Orridge (daughter of Genesse Breyer P-Orridge). S&M Project & Maldorör Disco will perform.
It Is a Painful Thing to Be Alone: We Are But One is the first major posthumous presentation in Europe of the work of artist, musician, writer, occultist and cultural engineer, Genesis Breyer P-Orridge (1950–2020), organized jointly by DOX Centre for Contemporary Art and New Discretions (New York).
The exhibition follows on from the exhibition Breyer P-Orridge: We Are But One, which opened at Pioneer Works in Red Hook Labs, Brooklyn in 2022. The works presented there will form the core of the current project, offering an intimate examination of the Pandrogyne Project (Genesis Breyer P-Orridge with Lady Jaye Breyer P-Orridge (1969–2007), a nearly two-decade endeavor to liberate love and pure consciousness from the confines of a gender-conforming body.
The new exhibition will also be augmented by historic material, including flyers, album covers and photographs of the artist's previous collaborations, including COUM Transmissions, Throbbing Gristle, and Psychic TV. Additional materials will include contextual artworks by Daniel Albrigo, Hans Bellmer, William S. Burroughs, Val Denham, Cerith Wyn Evans, Scott Ewalt, H. R. Giger, Brion Gysin, Michelle Handelman, Eric Heist, Lucie Hošková, Peter Christopherson, Derek Jarman, Nicolas Jenkins, Laure Leber, Marie Losier & Bernard Yenelouis, Pierre Molinier, Fakir Musafar, Hermann Nitsch, Genesse P-Orridge, Sandie Shaw, Vladimír Skrepl, Pauline Smith, Annie Sprinkle, Scott Treleaven, Carl van Vechten and Sam Zimmerman.

Also to be included is a shrine-like sculptural installation created by Genesis' daughter, Genesse P-Orridge. "My intention with this Shrine is to create a space for reverence and reflection centered around the inspirational life my father led," she says. "The Shrine will incorporate relics and sacred items from my father's personal altar, which s/he collected from he/r travels to spiritually vibrant areas such as Benin and Nepal, as well as leftover materials from he/r own sculptural creations, and gold leaf—a favored material in he/r practice, which we often used when collaborating on art pieces while I was growing up."
Curators: Benjamin Tischer (New Discretions) and Otto M. Urban (DOX), in cooperation with Genesse P-Orridge (GBPO Estate)
Main photo: Genesis Breyer P-Orridge (Thee Majesty). Photo by Marie Losier & Bernard Yenelouis, 2008.
& The Estate of Genesis P-Orridge