JIŘIČNÁ
22 Mar – 12 Aug 2019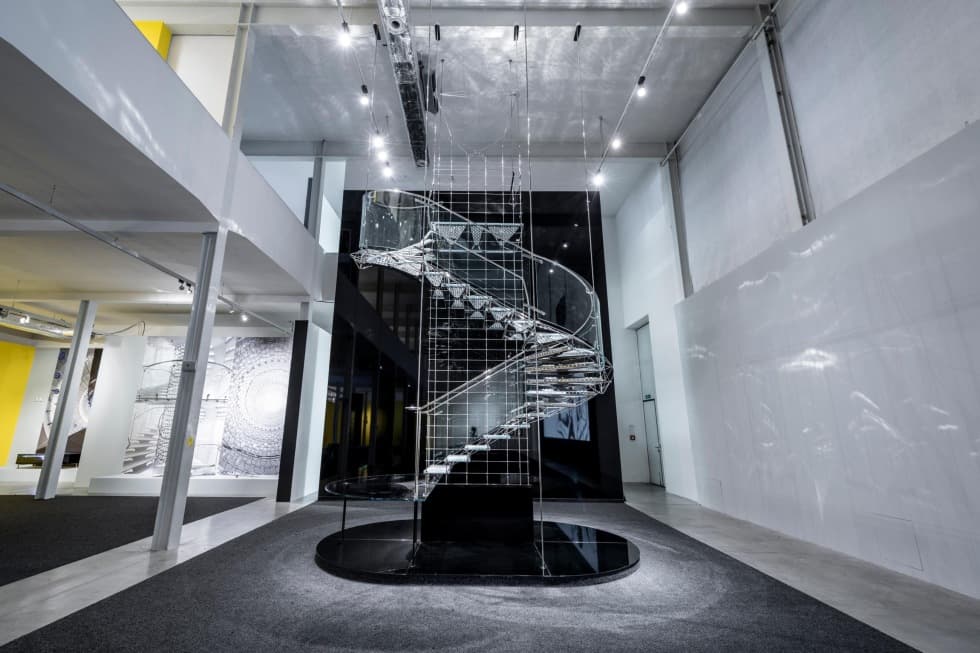 We're open to all, now also you
Wednesday:
12 p.m. – 6 p.m.
Thursday:
12 p.m. – 6 p.m.
Saturday:
12 p.m. – 6 p.m.
DOX Centre for Contemporary Art
Poupětova 1, Prague 7
Show on map
On the occasion of Eva Jiřičná's eightieth birthday, a retrospective exhibition by this world-renowned Czech architect will be held at the DOX Centre, featuring work spanning her entire professional career.
The aim of this multimedia exhibition is to present the process behind the development and construction of various projects by Eva Jiřičná as well as her sources of inspiration. It will include parts of original design documentation for her important projects, architectural models and examples of interior design, as well as films documenting her life and work.
The exhibition will also feature a re-installation of the original monumental glass staircase created for the Joan & David boutique in Paris in 1994. Her famous straight and spiral stairways, the first of their kind using glass as a structural element, are not just stairs; they are sculptural works of art.
Eva Jiřičná (b. 1939) is the most recognized female architect of Czech origin in the world. She became a prominent proponent of high-tech style, but her work also contains elements of organic and minimalist architecture. She consistently places emphasis on the use of glass and metal in daring designs that allow natural light to flood interiors. Her work is characterized by elegance of shape, lightness of expression, and harmony between form and function, and she focuses on detailed perfection of all technical elements, combining beauty with utility. She allows herself to be inspired by both technology and nature, combining a rational approach with intuition.
She is characterized by architectural versatility, and can design chairs, table, interiors, family homes, and various public buildings including for a library, hotel, school, congress centre and transport terminal.
The accompanying programme to the exhibition will also include a lecture by Eva Jiřičná, a discussion with architects and experts in architectural and urban theory concerning her work, and thematic tours of Prague focused on her architecture. Thematic educational programmes for schools and family programmes are also planned.
Curator: Leoš Válka

Consultant: Ing. arch. Petr Vágner