Klangforum Wien I.
26 May 2023, 8:00 PM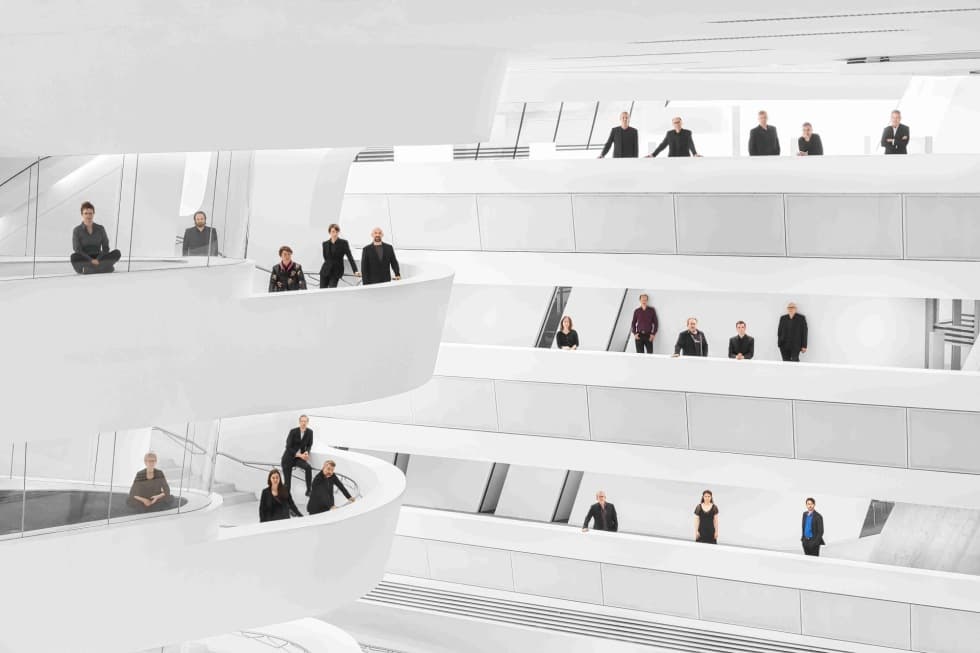 Let's get straight to it, before we divert you
How much is the ticket? CZK 500
Concert is a part of the Prague Spring festival.
Multifunctional hall DOX+
Poupětova 3, Prague 7
Show on map
The Prague Spring comes with the second edition of a format dedicated to contemporary music. For two days, the DOX Centre for Contemporary Art in the Prague Holešovice quarter will be bustling with the hottest elements of the current international and domestic scenes. The Klangforum Wien ensemble-in-residence, led by conductor Peter Rundel, will perform, as a world première, six new compositions written by Czech composers and commissioned by the Prague Spring Festival, key works by Georg Friedrich Haas, composer-in-residence of Prague Offspring, and will mark 100 years since the birth of one of the most important composers of the 20th century, György Ligeti, whose innovative music, full of original imagination, continues to inspire to this day. The rich programme will also include workshops for young musicians, public performances by leading figures of contemporary music and a film screening. The first night concert given by Klangforum Wien will be opened by Ligeti's Chamber Concerto for 13 instruments. This chef-d'oeuvre represents the climax of the composer's creative development while at the same time it develops the principles of his previous works with typical micropolyphony and work with the timbre. At the same time, it opens the way to a more eclectic approach of his later works. This will be followed by the world première of the monumental composition written by a Czech female composer Jana Vöröšová. The title Lunapark (Amusement Park) suggests the source of inspiration of the winner of both the composer's competition of the Czech Philharmonic Orchestra and the competition of the Berg Orchestra. In the second half of the night, two members of the Austrian ensemble will present themselves as soloists. Joonas Ahonen will first perform the notoriously difficult score of Ligeti's Piano Concerto, that uses complex rhythms taken from African traditional music, after which percussionist Lukas Schiske will perform the concerto Wer, wenn ich schriee, hörte mich… for percussion and ensemble by Georg Friedrich Haas.
Programme
György Ligeti: Chamber Concerto
Jana Vöröšová: Lunapark, world premiere of a work commissioned by the Prague Spring
György Ligeti: Piano Concerto
Georg Friedrich Haas: Wer, wenn ich schriee, hörte mich... for percussion and ensemble
Performers
Klangforum Wien
Peter Rundel - conductor
Joonas Ahonen - piano
Lukas Schiske - percussion