Klangforum Wien II.
27 May 2023, 8:00 PM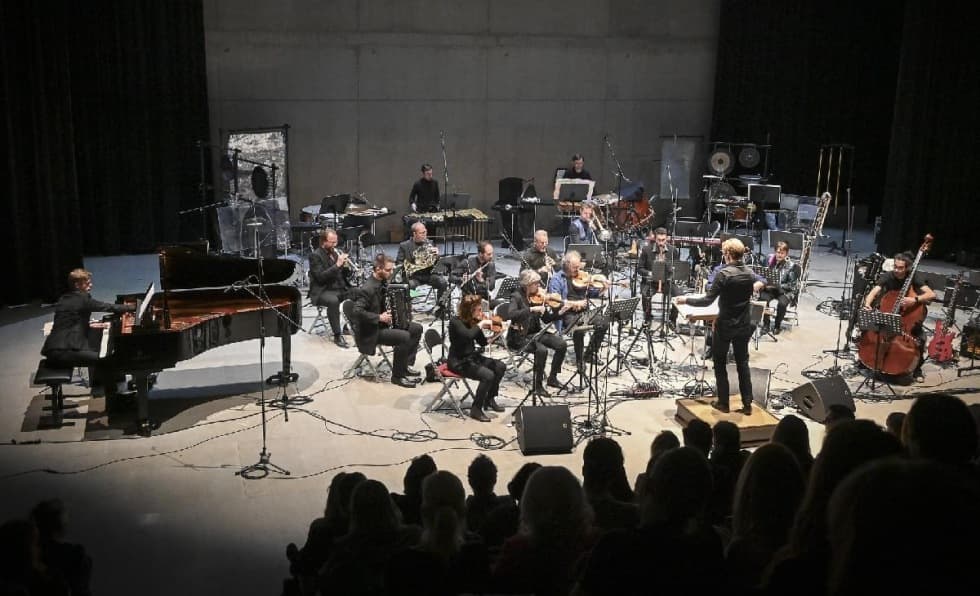 Let's get straight to it, before we divert you
How much is the ticket? CZK 500
Concert is a part of the Prague Spring festival.
Multifunctional hall DOX+
Poupětova 3, Prague 7
Show on map
The closing concert of the second edition of Prague Offspring will feature the première of five new works written specifically for Klangforum Wien and commissioned by the Prague Spring Festival, as well as the most important work by the composer-in-residence Georg Friedrich Haas, with which this Austrian author made his mark on the history of music and earned the reputation of a living classic composer. In addition to music by Matouš Hejl, František Chaloupka, Michaela Pálka Plachká and Šimon Voseček, Klangforum Wien under the baton of Peter Rundel will also perform a composition by a fresh graduate of the Brno Janáček Academy of Performing Arts who, as a student, attended the Prague Offspring workshop entitled Reading Lessons, on the basis of which he was commissioned the work. In 2000, when Klangforum Wien premièred Haas' over an hour-long composition in vain, it was a musical event of the first order. "For all those involved in new music it's one of the only already acknowledged masterpieces of the 21st century. As soon as you hear one minute of the piece, you long to hear the rest,"1said conductor Simon Rattle as he played the piece with the Berlin Philharmonic. Haas wrote this monumental work in response to the rise of the far right in Austria. In vain impresses with constantly changing waves of sound, harmonies using unconventional pitch of the instruments and, last but not least, specific lighting of the stage which is an integral part of the score.
Programme
Matouš Hejl: Pendulation
František Chaloupka: The Spectral Waltzer
Michaela Pálka Plachká: Five colours of alpine fog
Pavel Šabacký: Ishan't
Šimon Voseček: Flies. Dipterans for ensemble.
Georg Friedrich Haas: in vain
Performers
Klangforum Wien
Peter Rundel - conductor