Matteo Pericoli: Literary Architecture
14 Sep 2023, 3:30 PM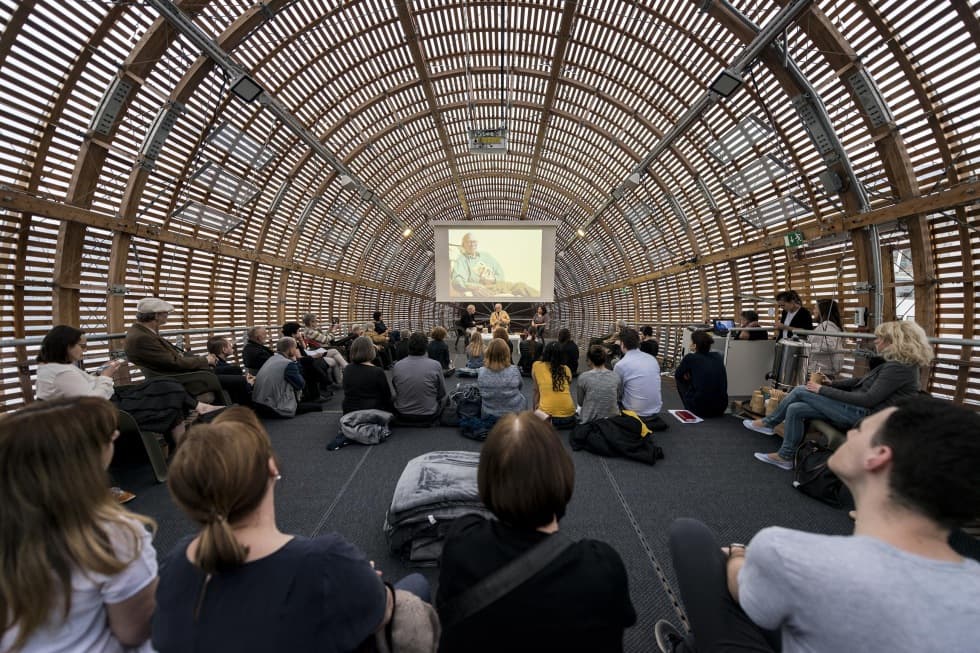 Let's get straight to it, before we divert you

Admission: Basic admission CZK 150 | reduced admission CZK 100 | 30% discount for DOX Club members | Participants of the Architecture of Stories workshop have free entry
Language: English and Czech

The event takes place as part of the FALL festival.
Gulliver Airship
Poupětova 1, Prague 7
Show on map
We often hear that stories have an internal structure or architecture. What do we mean by that? Can you build a story? In 2010, architect, illustrator, and teacher Matteo Pericoli founded the Laboratory of Literary Architecture, a fascinating project exploring literature as architecture. In his presentation, you will learn, among other things, how a story can become a 3D space or how to write a book as a building. This is exactly how Matteo's latest book Il grande museo vivente dell'immaginazione (The great living museum of the imagination) was written. The narrator takes the reader/visitor on a tour of its premises, where architecture and literature become one…
Matteo Pericoli is an architect, illustrator, and teacher. He is the author of various books, including Windows on the World: 50 Writers, 50 Views (Penguin Press, 2014), Manhattan Unfurled (Random House, 2001), The City Out My Window: 63 Views on New York (Simon & Schuster, 2009), and London Unfurled (Picador UK, 2011) as well as several children's books. After graduating from the Polytechnic School of Architecture in Milan in 1995, he moved to New York, where he worked at, among other places, architect Richard Meier's studio. In 2007 Pericoli completed Skyline of the World, a 120-metre-long mural for the American Airlines terminal at John F. Kennedy International Airport. In 2010 he founded the Laboratory of Literary Architecture, a workshop he has held in many institutions around the world. He currently lives in Turin, where he was a visiting professor at the Polytechnic School of Architecture. His project Windows on Elsewhere: 60 Refugees, 60 Views, which he realised in collaboration with Art for Human Rights, was completed in 2021, and he recently published The Great Living Museum of the Imagination: A Guide to the Exploration of Literary Architecture (Il Saggiatore, 2022).
General Partner of the FALL festival