Matters of the Heart: Dehnel, Němec, Háblová
17 Sep 2023, 3:30 PM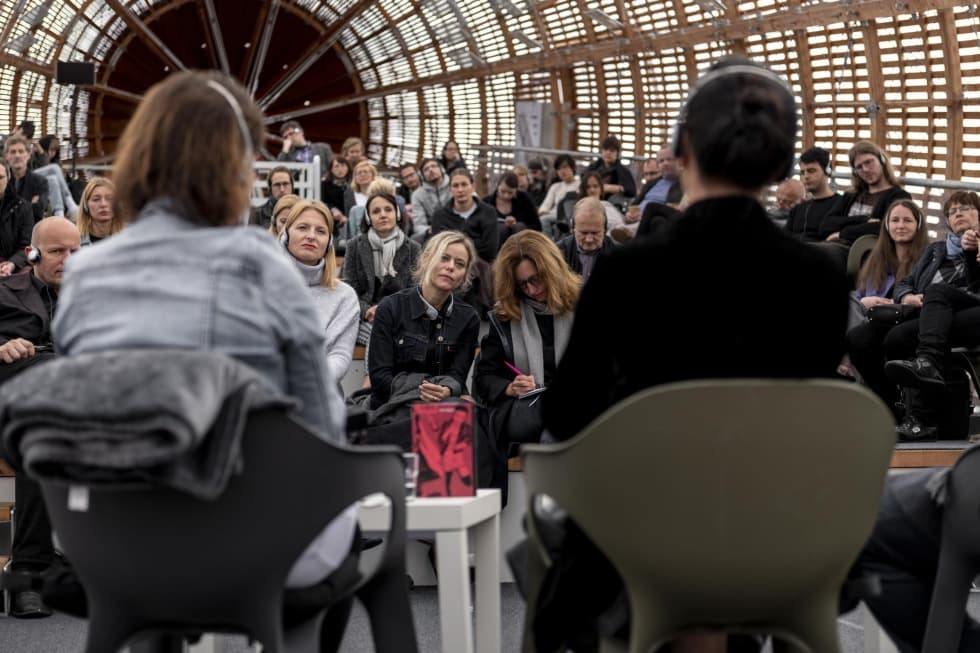 Let's get straight to it, before we divert you

Admission: basic CZK 150 | reduced admission CZK 100 | 30% discount for DOX Club members
Language: Czech

The event takes place as part of the FALL festival.
Gulliver Airship
Poupětova 1, Prague 7
Show on map
We all have our favourite stories. Even writers themselves have their favourite writers – and their own particular literary matters of the heart. In this programme, our festival guests will share their favourite stories. Do you want to know what Jan Němec, Jacek Dehnel, and Anna Beata Háblová enjoy reading? Each of the guests will read a short story or text (15 min.), and you will have the chance to listen and ask questions…
Jacek Dehnel (1980) studied Polish language and literature at the University of Warsaw. He entered the literary world with his poetry (he is the author of seven collections of poetry), but in recent years he has primarily published prose. He is also a translator and visual artist. His critically acclaimed novel Lala was published in 2006, followed by Saturn in 2011, which was nominated for the 2012 Nike Literary Award. The book was also a finalist for the Angelus Literary Award in 2012. Dehnel also co-wrote the screenplay for the film Loving Vincent (2017), which was inspired by the life and work of Vincent van Gogh.
Jan Němec (1981) studied religious studies and sociology. Today he lectures at the Janáček Academy of Performing Arts in Brno. He is the author of the novels Dějiny světla (2013), for which he won the European Union Prize for Literature, and Možnosti milostného románu (The possibilities of a romance novel, 2019), which was nominated for the Magnesia Litera Prize. With Petr Vizina, he co-authored Znamení neznámého (Signs of the unknown, 2021), a book of interviews about contemporary spirituality. His books have been translated into fifteen languages. He is the editor-in-chief of the monthly magazine Host, and he regularly collaborates with Czech Radio.
Anna Beata Háblová is a writer, poet, slammer, architect, and urban planner. She won the Young Architect Award in 2010 and the Young Planning Professionals Award in 2012 for her architectural designs and theoretical work. In 2017 she published a popular science book, Města zdí [Cities of walls] (Dokořán, 2017), about the history, interpretation, and background of shopping centres in relation to cities. Since 2018 she has been preparing reports on architecture for Czech Radio and since 2020 also for Czech Television. Her most recent book, Nemísta měst [Nonplaces of cities] (Host, 2019), crosses the borders between genres and explores neglected, ephemeral, and passed over places. She has also written four collections of poetry. Her poems and short stories have appeared in the literary journals Host, Tvar, Weles, Pandora, and others and have been translated into several European languages. In 2021 she had two exhibitions of her poems – Unspeakable at Artwall Gallery and Haiku Against Hopelessness at the Church of Our Lady of Victories. She is a committee member of the Writers' Association. Her first novel Směna [Shift] was published in 2022 by Host.