No Sentiment
24 Feb – 21 May 2023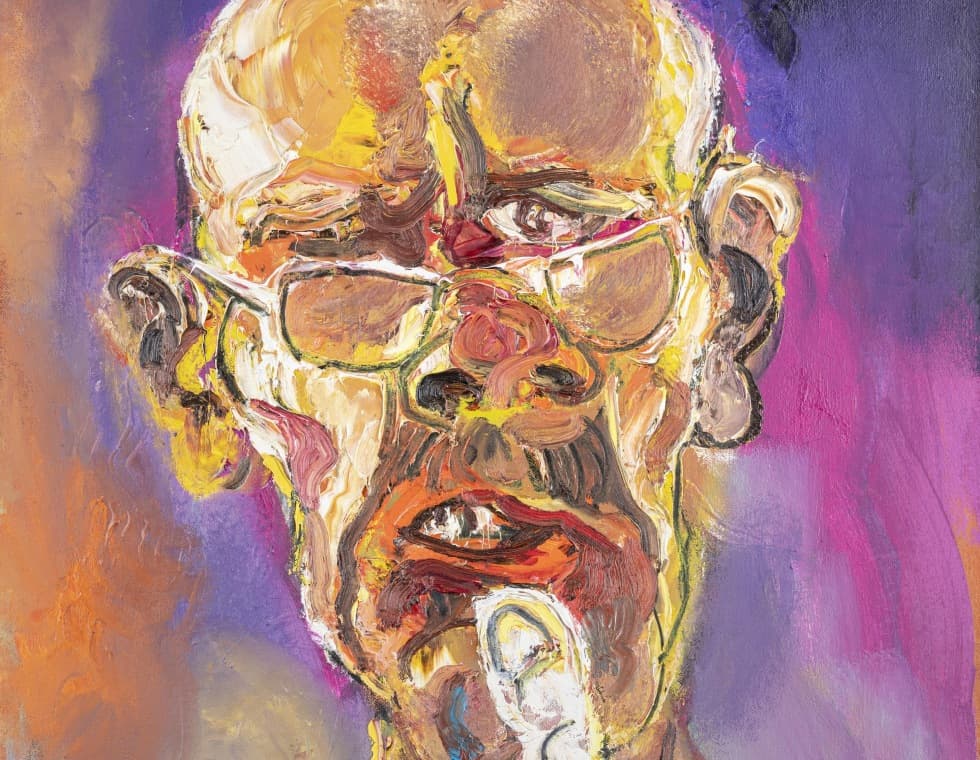 We're open to all, now also you
Wednesday:
12 p.m. – 6 p.m.
Thursday:
12 p.m. – 6 p.m.
Saturday:
12 p.m. – 6 p.m.
DOX Centre for Contemporary Art
Poupětova 1, Prague 7
Show on map
We are preparing a comprehensive catalogue for the No Sentiment exhibition. Soon on sale in our Bendox bookstore.
For some he was a "legend," a "demon," and a maverick of the Czech art scene, but for most people he was a painter only little known.
Tomáš Měšťánek (1951 - 2021) was a kind of voluntary outsider among Czech artists. He did not exhibit very often; he did not care for the fame and glitter of exhibition halls. He was not interested in the opinions of critics, only of the people he painted for. For decades, however, with unrelenting passion he poured out paintings, sketches, and drawings, which are captivating in their expressiveness, colour, and energy, in his studio in Uherské Hradiště. As if to paint meant to breathe.
With exaggeration and sarcasm, he was able to portray in apt metaphors the "pocket disasters of the world" and the absurdity of relationships within it. Drunks in late-night bars and damsels in distress, the colours of film posters and the blues of dark alleys, the crowded ashtrays of station pubs, Don Quixote heroes, boxers. Tension, discord, contrast. Everything is painted, that is, told. Without inhibitions, without frills, without sentiment.
Curators: Leoš Válka, Michaela Šilpochová
Cooperation: Jan H. Vitvar, Milada Frolcová