ON AIR: Andres Serrano
8 Jun 2023, 7:00 PM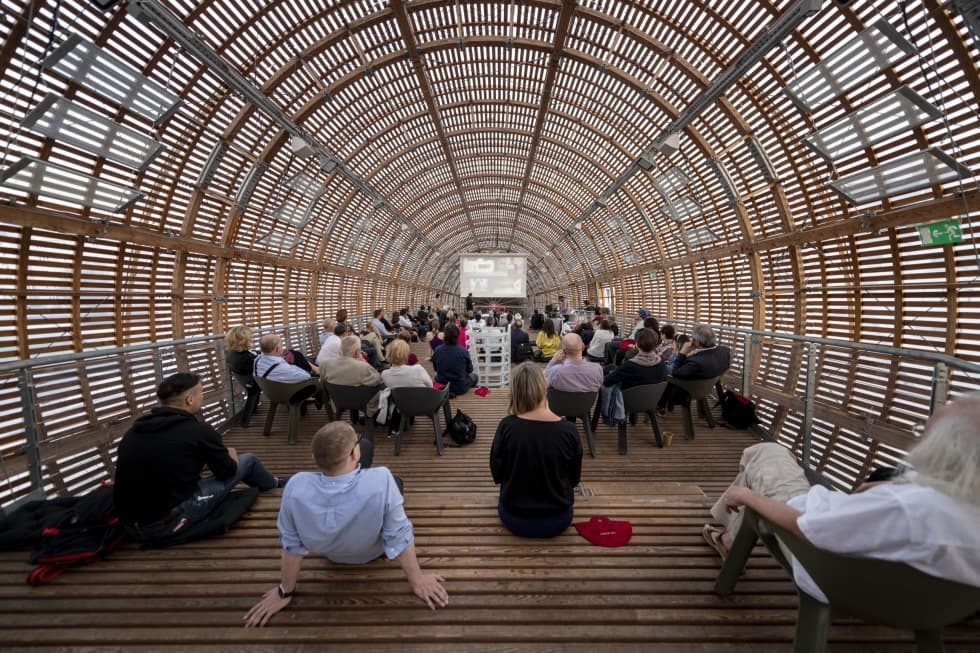 Let's get straight to it, before we divert you
How much is admission to the event? CZK 200 | Combined admission to the programme and the Infamous Beauty exhibition CZK 350 (admission to the exhibition is valid only on the day of the event, the opening hours of the exhibition will be extended until 7 pm that day)
What about DOX Club members? Free admission (advance booking required via the form below)
What language? The discussion will be held in English with interpretation into Czech.
Gulliver Airship
Poupětova 1, Prague 7
Show on map
On the opening day of the exhibition Infamous Beauty, we will welcome artist Andres Serrano aboard the Gulliver airship for an extraordinary discussion. Moderator Petr Vizina will interview one of the most important artists of the last decades, exploring his artistic and life experiences, his relationship to censorship, art history, racial issues, contemporary gallery operations, and his motivations for choosing often controversial subjects.