OVER MY EYES: Stories of Iraq
8 Sep 2017 – 8 Jan 2018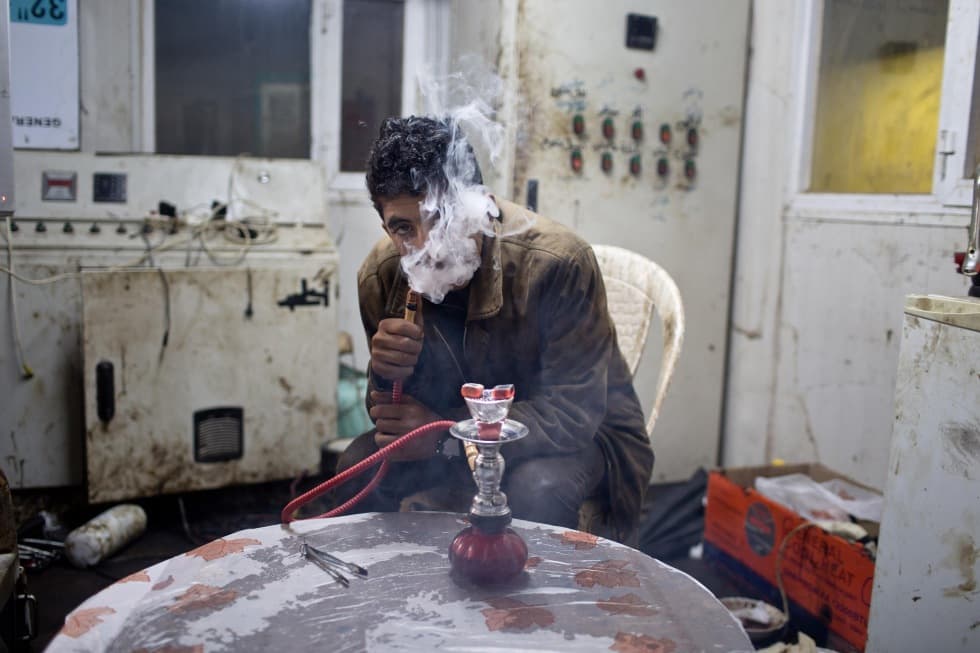 What is the typical imagery we see related to Iraq? War, violence, militias, humanitarian crises, refugee camps - these are the public media images through which we "know" the country currently trapped in a conflict whose consequences have by now reached far beyond its borders. 
The OVER MY EYES exhibition offers an unfamiliar perspective of Iraq. 
Through the eyes of a young generation of local photographers the project presents less frequently captured fragments of reality that constitute daily life in the country: from the vastness of the northern mountainous borders, to a range of different situations across the country with the fading flashback of its recent history and the consequences of the ongoing conflict.

With unprecedented access and knowledge of the local environment the photographers bring us closer to their land, its people, their stories and to a life that goes on in spite of the war.
*The title of the exhibition "OVER MY EYES" comes from the literal translation of the Kurdish Ser Chaw and the Arabic Ala 3iny, which are both used to say "you are welcome".
Photographers: Aram Karim, Bnar Sardar, Hawre Khalid, Seivan M. Salim, Rawsht Twana, Twana Abdullah, Sebastian Meyer, Dario Bosio and Ali Arkady
Part of the project is on-line: http://www.mapofdisplacement.com
As part of the project a photopublication is being published.
Project Authors: Stefano Carini, Dario Bosio / DARSTprojects

Curator: Stefano Carini

Exhibition Concept: Stefano Carini, Michaela Šilpochová (DOX), Leoš Válka (DOX)
Exhibition Production: DOX
ATTENDANT EXHIBITION
An attendant exhibition The Woman, the Moon, the Snake. Seventeen months in Iraq, presents images from Iraq by Stefano Carini, photographer, photo editor and author of the OVER MY EYES PROJECT.

PUBLIC PROGRAMMES
9 Sept | 5 PM
OVER MY EYES
A guided tour and a round table with the photographers Bnar Sardar, Hawre Khalid, Seivan M. Salim, Rawsht Twana, and the project authors Stefano Carini and Dario Bosio
11 Oct | 7PM
ON AIR: Bakhtiyar Ali - I Stared at the Night of the City
Discussion with an acclaimed Kurdish contemporary writer Bakhtiyar Ali and a translator from Kurdish to English Kareem Abdulrahman
16 – 20 Oct
Photography workshop with Stefano Carini, photo editor and author of the OVER MY EYES project

More events to follow.