Stefano Carini: Visual Storytelling as Empathy Machine?
15 Sep 2023, 3:30 PM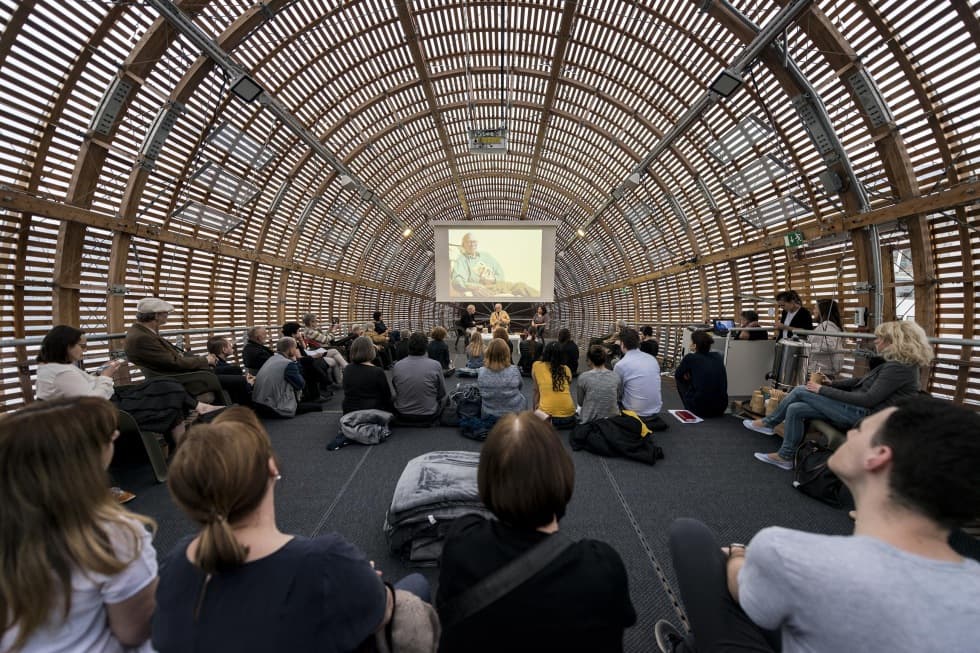 Let's get straight to it, before we divert you

Admission: Basic admission CZK 150 | reduced admission CZK 100 | 30% discount for DOX Club members
Language: English and Czech

The event takes place as part of the FALL festival.
Gulliver Airship
Poupětova 1, Prague 7
Show on map
In this 1 hour presentation independent photography professional Stefano Carini, will bring the audience on a visual journey which starts more than 30.000 years ago, deep into the mountains of western Europe, South Africa and Indonesia where our ancestors left some of the first images known to us: they were the first visual storytellers, the first artists. Passing through thousands of years of visual evolution reaching the 20th century where with the discovery of photography, image making took a whole other meaning for we were tricked in believing that what we saw in photographs was truth, objective reality, and ending up with the incredible images generated by A.I., its scary capacities to emulate our behaviour, and the ethical challenges that it poses.
A human kneels down with a torch in hand, crawls on the floor for half a mile in total darkness in the belly of a great mountain. Outside the tribe celebrates a sacred moment with rituals, dances, drums, hallucinogenic mushrooms to connect to the underworld, a feast to connect with this world, and stories told around a fire to connect with one another and with far gone generations of others.
Inside in the potentially deadly atmosphere filled with toxic CO2, the person keeps going down, inward. The objective is to reach a surface, the membrane which symbolises the passage from this world to the spiritual one. The hands are the tools with which they will create the first images ever made by homo sapiens (or at least the oldest we know of). Why would they do so? Why would we keep doing the same?

"Visual storytelling is an empathy machine – it unites, connects and builds bridges across the multifaceted, deeply individual human experiences in the world: empathy leads to action. Humans are innate storytelling animals: for aeons we have exchanged myths and legends containing keys to survival with our closest companions and strangers alike.
In an ever-changing fast paced world, we shall take the radical step to slow down, do less, reflect more, share better. Through images we can learn from one another and come closer together.", Carini says.
Stefano Carini is an independent photography professional and creative director of NOOR Images and the NOOR Foundation. A visual artist, photographer, curator, book designer, writer, and filmmaker, Carini's core interest lies in visual education, visual literacy, and indigenous production of visual works. After studying photography and photojournalism in London, United Kingdom, and Arhus, Denmark, he briefly worked as a photo editor for NOOR Images in Amsterdam before moving to Iraq, where he led Metrography, the first Iraqi photo agency, through the war with ISIS, producing several bodies of work which were exhibited across Europe (Map of Displacement, Over My Eyes, and Twana's Box, among others).
General Partner of the FALL festival