Such Other Presence
27 Jan – 1 May 2022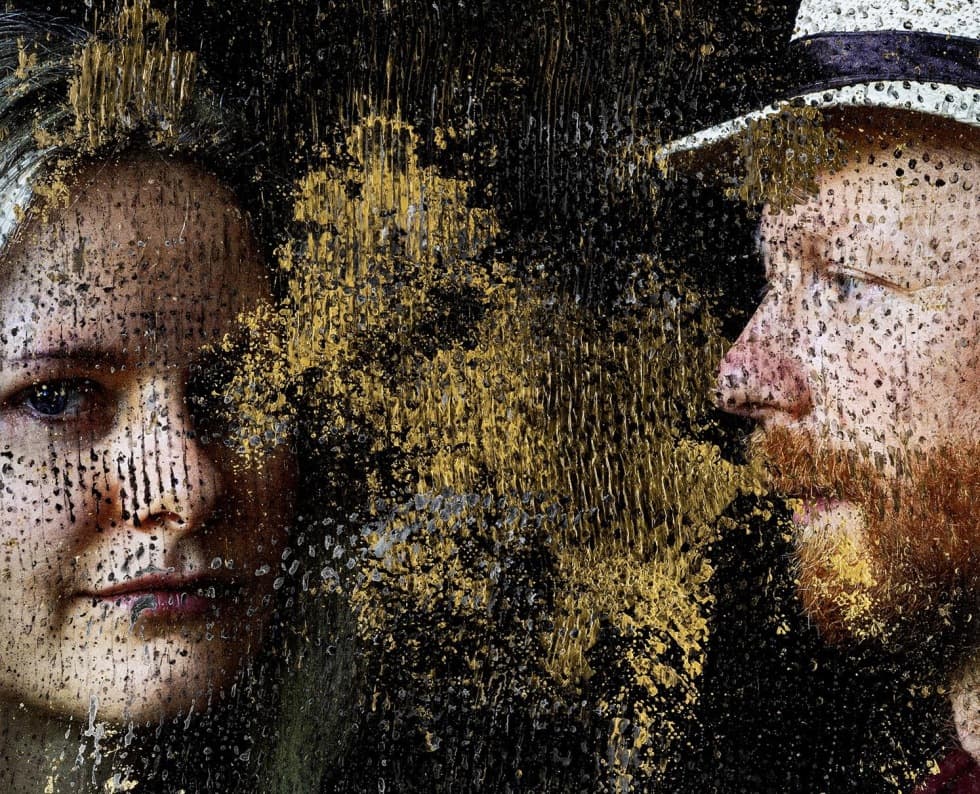 We're open to all, now also you
Wednesday:
12 p.m. – 6 p.m.
Thursday:
12 p.m. – 6 p.m.
Saturday:
12 p.m. – 6 p.m.
Tickets to all current exhibitions are also available on-line.
DOX Centre for Contemporary Art
Poupětova 1, Prague 7
Show on map
Exhibition is extended until 1 May 2022.
In the exhibition Such Other Presence the painting of Patrik Hábl confronts the literature and poetry of Anna Beata Háblová on three floors of the DOX tower. Although both are well known on the contemporary art and literary scene, this is their first joint presentation in the gallery space.
Patrik Hábl is known primarily for his monumental interventions of abstract art into important (often sacred) historical and contemporary buildings and permanent gallery exhibitions. A characteristic feature of his work, apart from its monumentality and work with space, is his long-standing interest in experimenting with painting techniques and processes, where he tirelessly tests the possibilities of the medium of painting and, with endless inventiveness, constantly tries to push it further. While his exhibited work and interventions in public space have so far been dominated by abstract painting, in the exhibition Such Other Presence Patrik Hábl presents an almost unknown position of his work inspired by his long-standing fascination with classical portraiture and the human face.
Anna Beata Háblová, originally an architect and urban planner, has focused in recent years on working with the word, in its spoken, written and heard form. She is the author of four collections of poetry and one novel, and she is also active in the genre of slam poetry. She is interested in the intervention of words in public space and the way in which text can respond to architecture, urbanism and art. In the exhibition Such Other Presence she explores the various forms and positions of the text, from the poetic form and its intervention in the concrete space of the DOX tower, to the poem in audiovisual form, to the novel as an art installation.
On each of the three floors of the exhibition space, the two artists meet, using different means to explore the terrain of their medium and test the permeability of its boundaries. Sometimes their worlds touch only lightly, at other times they are in the closest contact. Before the viewer they spread traces of images, threads of stories and layers of possible interpretations. Fragments of portraits, fragments of words. How to read an image in the layers of the past? How to capture the future in the flow of speech? When "there is SUCH OTHER PRESENCE among the solitudes".