The Title of the Book
14 Sep 2023, 3:30 PM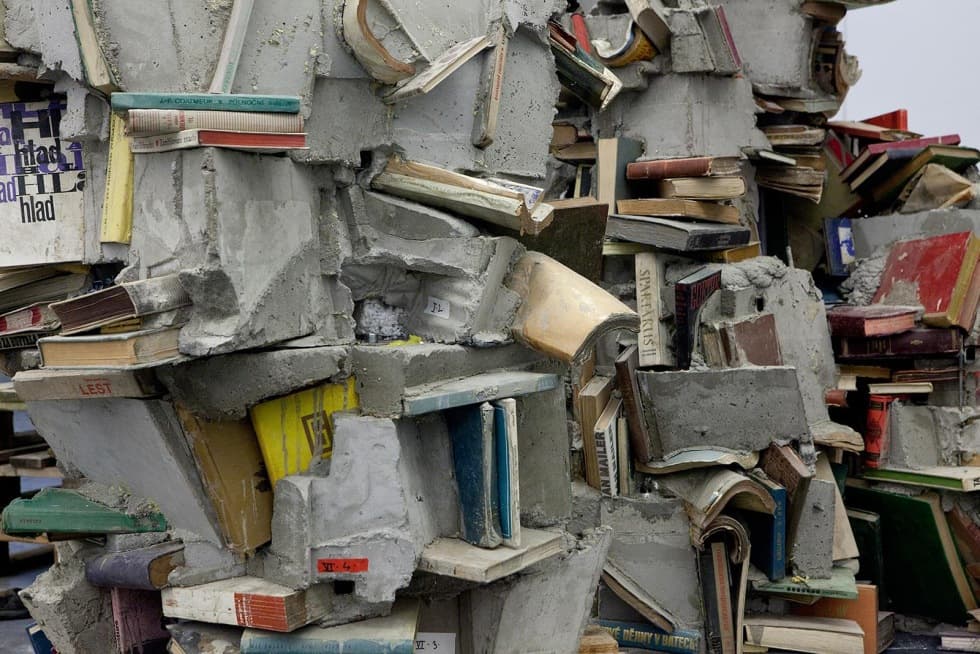 Let's get straight to it, before we divert you
For whom? For children and adults ages 5 and up
How much are tickets? CZK 140 for adults, CZK 100 for children
And what about members of the DOX Friends Club? Free for those with a family membership
What language? In Czech, English friendly
The event is part of the FALL festival.
DOX Centre for Contemporary Art
Poupětova 1, Prague 7
Show on map
A family art workshop relating to the exhibition Beyond Words
The exhibition Beyond Words presents books (as well as literature, stories, etc.) as vast landscapes stretching between a tangible, artistic object and a work composed of words and thoughts – as places between the earth and the heavens. One of the first things we encounter on our journey through such a landscape is the title of the book. A title can sell a book, or vice versa. It can arouse curiosity and provoke. And it can be crucial when we want to recall what the story was about, even years later.
The title is part of a book's face, and encountering this face is like a finger wandering on a map of an unknown island. In the workshop we will combine imagination with the artistic possibilities of various materials and long-unneeded books, and together we will create a gateway to unknown stories. Or at least a door.