ULTRASUPERNATURAL
27 May – 15 Nov 2020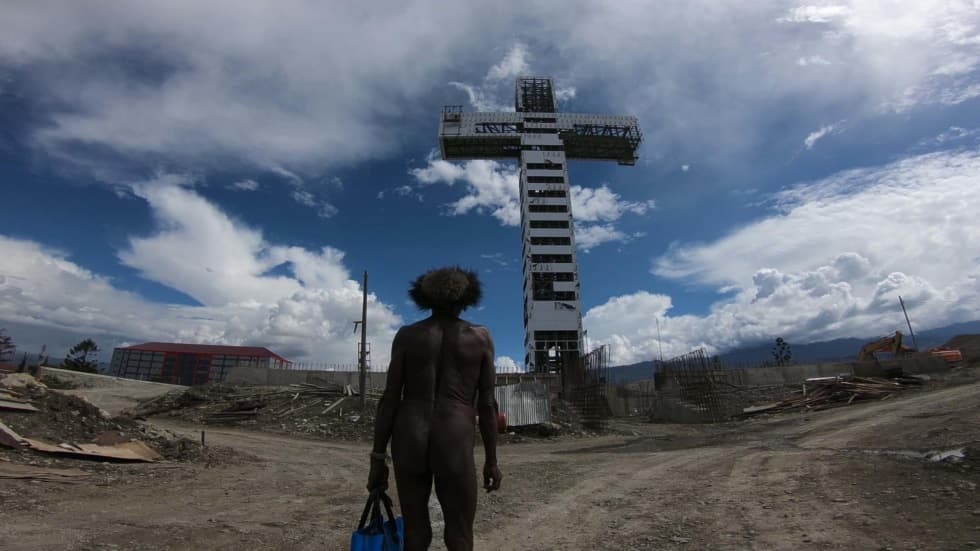 We're open to all, now also you
Wednesday:
12 p.m. – 6 p.m.
Thursday:
12 p.m. – 6 p.m.
Saturday:
12 p.m. – 6 p.m.
DOX Centre for Contemporary Art
Poupětova 1, Praha 7
Show on map
Exhibition is extended to 15 November 2020.
ULTRASUPERNATURAL is the culmination of a project spanning more than twenty years, undertaken by artists Barbora Šlapetová and Lukáš Rittstein. Barbora and Lukáš have devoted their lives to studying the Yali Mek, the last Papuan indigenous tribe. Since 1997, they have undertaken 11 expeditions to the remote regions of Western Papua and Papua-New Guinea, studying the local tribes and their culture.
The skills and experiences of Papuan cannibal tribes have been documented by anthropologists, missionaries and geologists, but never through the eyes of artists. The themes explored by Barbora and Lukáš are closer in scope to anthropology and ethnology than to art, and yet their approach is artistic in nature. Through artistic metaphor, they seek to express the miracle of an encounter between two vastly different mentalities, divided by a gap in time.
The artists have transformed their study of the once cannibalistic tribes in their natural, swiftly disappearing habitat into a vast array of drawings, videos, objects, photographs and monumental sculptures which are all part of an integral whole.
Barbora Šlapetová and Lukáš Rittstein have already created several exhibitions for the DOX Centre. Shortly after the Centre's opening, the artistic duo presented the first part of their extraordinary project, entitled Manop, The Final First (2009), followed by Everything Is Different in 2015.
ULTRASUPERNATURAL attempts to put the artists' vast knowledge and experience into an entirely new context, as a symbolic culmination, reflected in a mysterious smoke ritual they have undergone during their last visit to Western Papua in 2017.
Exhibition created by: Leoš Válka, Michaela Šilpochová, Otto M. Urban