Vanitas
12 May – 10 Oct 2021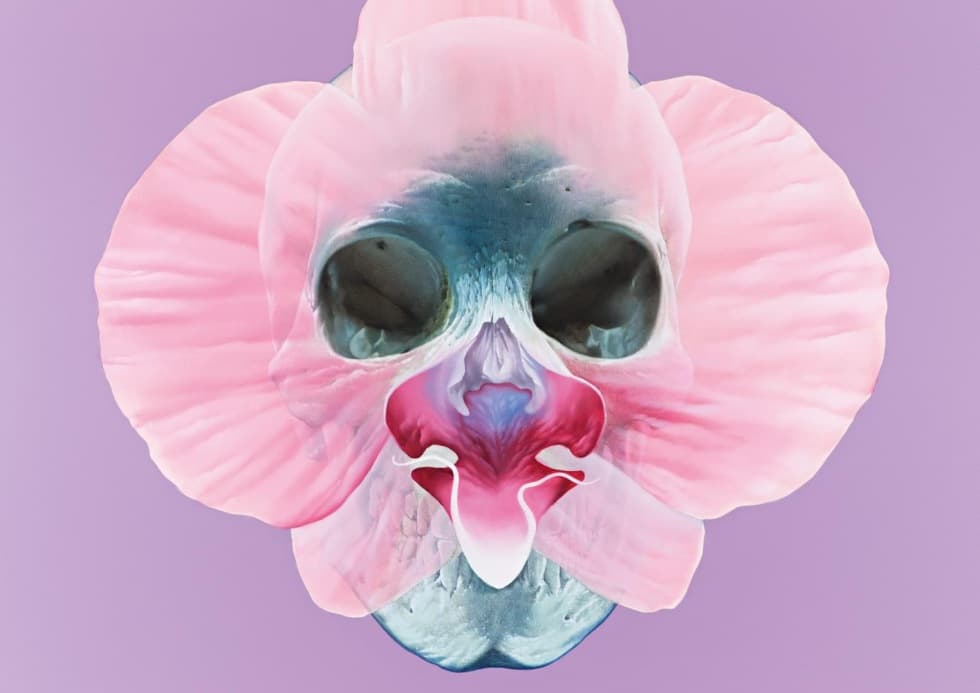 We're open to all, now also you
Wednesday:
12 p.m. – 6 p.m.
Thursday:
12 p.m. – 6 p.m.
Saturday:
12 p.m. – 6 p.m.
Tickets to all current exhibitions are also available on-line.
DOX Centre for Contemporary Art
Poupětova 1, Prague 7
Show on map
An extensive catalogue for the Vanitas exhibition is for sale in our Bendox bookshop on the first floor, as well as via our e-shop.
Vanitas explores death and dying, an important theme in contemporary art. The approach toward death (and life) has varied throughout human history. In modern society, death and dying are gradually being pushed aside, to the point of becoming almost taboo. Art, however, has never completely abandoned the theme. In the Renaissance era, the popular way of depicting the transience and futility of human existence was through still lifes, featuring such motifs as flowers and the human skull. Such motifs and themes have periodically re-emerged in art ever since, with the skull-and-flowers motif being the most common, yet still open to new, original interpretation. Flowers and skeletal remains are clear, intelligible symbols which easily convey their universal meaning, especially when juxtaposed in this manner: together, they symbolize the beauty of life, which is in stark contrast to human death and suffering. In many cases, however, they can form a strange harmony, where death becomes beautiful and life/nature is the symbol of human misery. The skull, as a symbol of radiant death, is in sharp contrast to the melancholy of wilting flowers, together forming an allegory of old age and dying.
Vanitas presents the works of more than 60 artists spanning several generations and a variety of genres, from painting and drawing to graphic arts, from photographs to sculptures, installations or conceptual projects.
Exhibiting artists: Barbora Balek, Josef Bolf, Erika Bornová, Veronika Bromová, David Černý, Jiří David, Jiří Georg Dokoupil, Tereza Eisnerová, EPOS 257, Lenka Falušiová, Jan Gemrot, Martin Gerboc, Václav Girsa, Matouš Háša, Siegfried Herz, Josef Hnízdil, Tomáš Honz, Monika Horčicová, Kryštof Hošek, Martin Janecký, Jakub Janovský, Petr Jedinák, Tomáš Jetela, Václav Jirásek, Josefína Jonášová, Krištof Kintera, Svatopluk Klimeš, Simona Krausová, Milan Kunc, Hynek Martinec, Jan Mikulka, Martin Mrkva, Robert V. Novák, Eugenio Percossi, Jiří Petrbok, Ivan Pinkava, Daniel Pitín, Miroslav Polách, Ondřej Přibyl, Michal Rapant, Tomáš Rasl, Lukáš Rittstein, Jaroslav Róna, Aleš Růžička, Martin Salajka, Jenny Salm, Marek Schovánek, František Skála, Vladimír Skrepl, Adéla Součková, Michal Škapa, Marek Škubal, Barbora Šlapetová, Jakub Špaňhel, Richard Štipl, Dagmar Šubrtová, František Štorm, Jan Švankmajer, Eva Švankmajerová, Mark Ther, Anna Tretiagová – Krajčová, Teri Varhol, Tomáš Vrana, Jan Vytiska, Richard Wiesner, Martin Zet
Curator: Otto M. Urban
Graphic designer: Robert V. Novák