Via vitae
30 Jun – 16 Oct 2022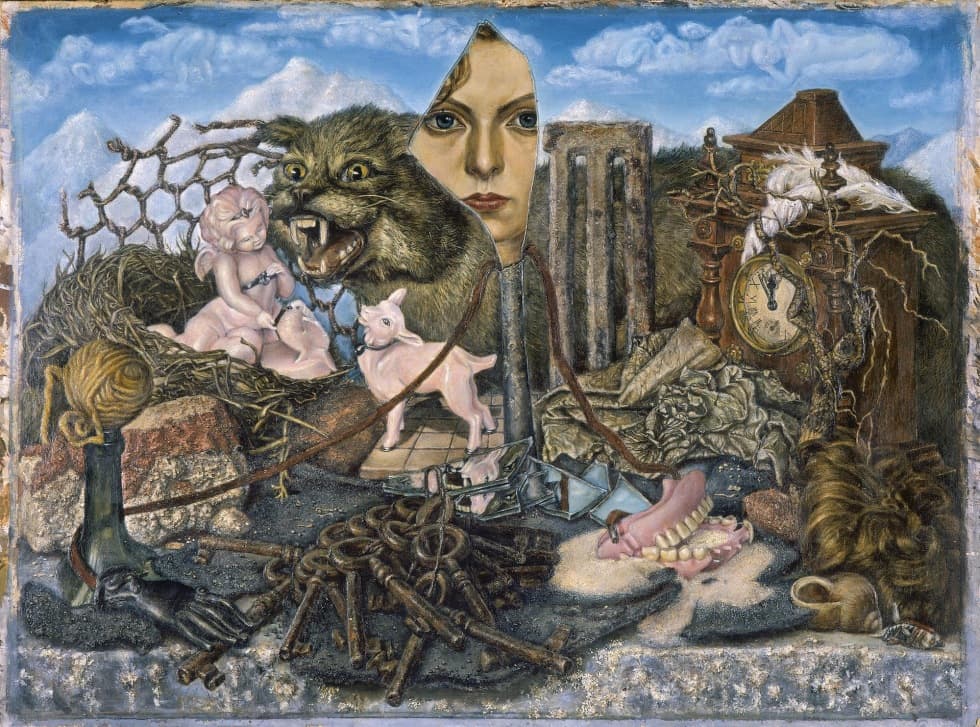 We're open to all, now also you
Wednesday:
12 p.m. – 6 p.m.
Thursday:
12 p.m. – 6 p.m.
Saturday:
12 p.m. – 6 p.m.
Tickets to all current exhibitions are also available on-line.
DOX Centre for Contemporary Art
Poupětova 1, Prague 7
Show on map
The painting and drawing work of Věra Nováková (b. 1928) has been one of the most important works in the context of Czech art for more than half a century. Věra Nováková briefly studied at the Prague Academy but was expelled after the communist coup in February 1948. In the following decades, she and her husband, the artist Pavel Brázda, worked in seclusion, without the opportunity
to present their works publicly and away from the direct influence of current artistic trends.

Nevertheless, her work reflects various tendencies of the art of the second half of the 20th century, from late surrealism to informel to experiments with letters and words. She also worked on book and magazine illustration as well as sculptures and installations. The exhibition entitled Via vitae does not present Vera Nováková's work in all its complexity or chronological sequence but seeks to show the story of a rich and profound life full of twists and turns, search, and hope. A story of works that remarkably reflect not only the development of Czech art, but also important social issues and themes that remain more than relevant today. The exhibition will be complemented by the work of artists for whom the work and life of Věra Nováková was an inspiration.
Curators: Michaela Šilpochová, Otto M. Urban