VR: Cosmogonic & Notes on Blindness
15 – 17 Sep 2023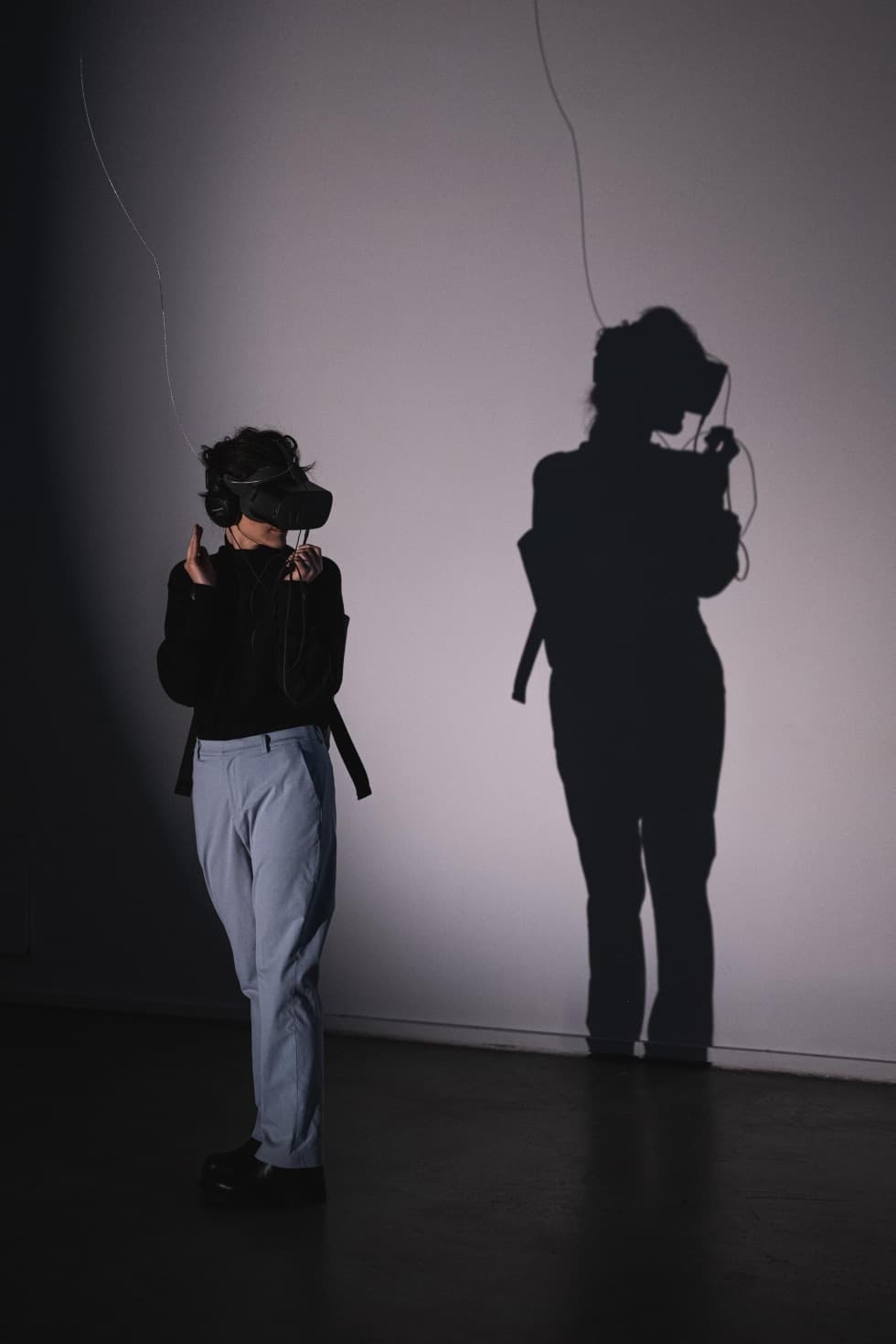 Let's get straight to it, before we divert you
How does it work? The VR installation is part of our exhibition space and can be visited anytime during gallery opening hours on Friday, Saturday and Sunday between 12–6 pm.
What is the admission fee? The screening can be attended with a valid gallery ticket or a day ticket to the FALL festival.
The event takes place as part of the FALL festival.
DOX Centre for Contemporary Art
Poupětova 1, Prague 7
Show on map
Robotic despotism and an empathetic insight into the mind of a blind person. Two unique VR projects address, each from a different angle, how new technologies relate to the theme of humanity. While in Cosmogonic the VR headset is a gateway to a dystopian future where technology itself is destroying us, Notes on Blindness by contrast shows VR technology as a path to deeper understanding between people – as a unique "projector" into the human mind and soul. However, the two projects, both of which are also literary adaptations, pose the same question: How emotional can new technologies even be?
This selection for FALL festival arose in collaboration with the virtual reality festival ART*VR, the first edition of which will take place in November 2023 at the DOX Centre for Contemporary Art, with its main theme being empathy and its forms in an era of rapid expansion of virtual technologies. Curator: Ondřej Moravec

Cosmogonic
artist: Paweł Szarzyński
Poland, 2022, 8 min
What would robotic despotism look like through the eyes of famous sci-fi author Stanisław Lem? On the planet Actinuria lives a colony of giant robots ruled over by the terrifying King Archithorius, whose mind is consumed by the constant paranoia that a conspiracy is afoot against him. Thus he decides to clad all of his robot citizens in a special uranium armour that will cause an explosion if too many of them gather together. Stanisław Lem's sci-fi short story, rendered in VR, is a fitting parable about the current crisis of democracy and the growing radicalisation of the governing elites.
Notes on Blindness
artists: Arnaud Colinart, Amaury La Burthe, Peter Middleton, James Spinney
France, England, 2016, 25 min
How does a person who has lost their sight perceive the world? This pioneering and award-winning VR project is based on the perceptual experience of writer John Hull. His original tape recordings form the basis for this six-part interactive documentary. Unique minimalist visuals, gameplay mechanisms, and surround sound guide us on the journey into Hull's cognitive and emotional experience with blindness. Each scene focuses on one memory, one specific place and fleeting moment from Hull's audio diary. The documentary is considered a seminal artistic VR project and has inspired a whole new generation of VR filmmakers.