Attacca Quartet – POSTPONED
Coming soon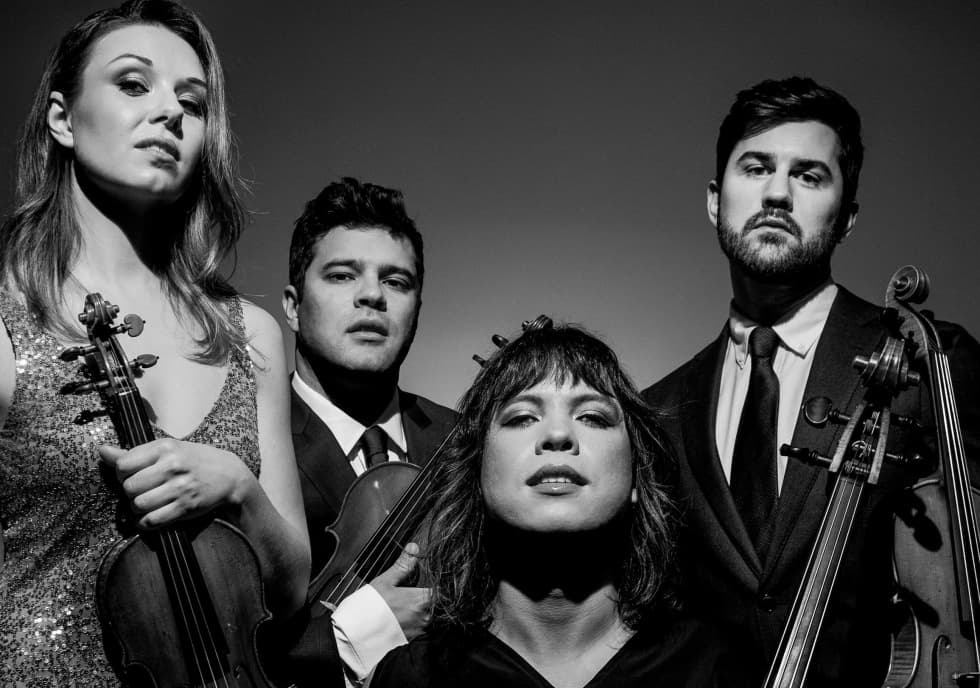 Let's get straight to it, before we divert you
How much is the ticket? basic CZK 600 | students, seniors CZK 480 I disabled CZK 300
Is the concert hall barrier-free? Yes, the wheelchair access will be guaranteed.
The concert is organized by Prague Music Performance in cooperation with American Spring.
Multifunctional hall DOX+
Poupětova 3, Prague 7
Show on map
Unfortunately, due to the illness of one of the performers, we have to move the Attacca Quartet concert in the DOX+ multifunctional hall to a new date next year. We will inform you about it as soon as possible. Tickets remain valid.

The 17th annual international music festival American Spring will resound in DOX+ offering the Grammy-winning Attacca Quartet. As described by The Nation, one of this quartet's virtues is that it "lives in the present aesthetically, without rejecting the virtues of the musical past". It is its ability to adapt both musical expression and technique to cover repertoire from the 18th to the 21st century. This is to rank the ensemble among one of the most versatile and distinctive up-to-date ensembles - the quartet for the current classical repertoire. The concert will feature a repertoire curated by John Adams for the American Spring Festival.
Programme:
John Adams: Alleged Dances – Toot Nipple, Alligator Escalator, Stubble Crotchet
Louis Cole: (arr. Schroeder): Real Life
Anne Müller (arr. Salerni) : Drifting Circles
Flying Lotus Suit
Caroline Shaw: Evergreen
— intermission —
Montgomery: Strum
Wiancko: Benkei's Standing Death (please mention Adele Grey Foundation for commission credit)
Smith: Carrot Revolution
Attacca Quartet:
Amy Schroeder – violin I
Domenic Salerni – violin II
Nathan Schram - viola
Andrew Yee – cello
Since 2006, the American Spring International Music Festival has been presenting first-class artists and young musical talents to spectators in Prague and other cities throughout the Czech Republic. Every year, the program offers concerts of jazz and classical music, workshops with leading personalities of the music world, theater, film and stage performances, as well as discussions on current social issues. The concept of the festival is based on mutual cultural relations and cooperation between America and the Czech Republic.