Darkening
11 Nov 2022 – 12 Feb 2023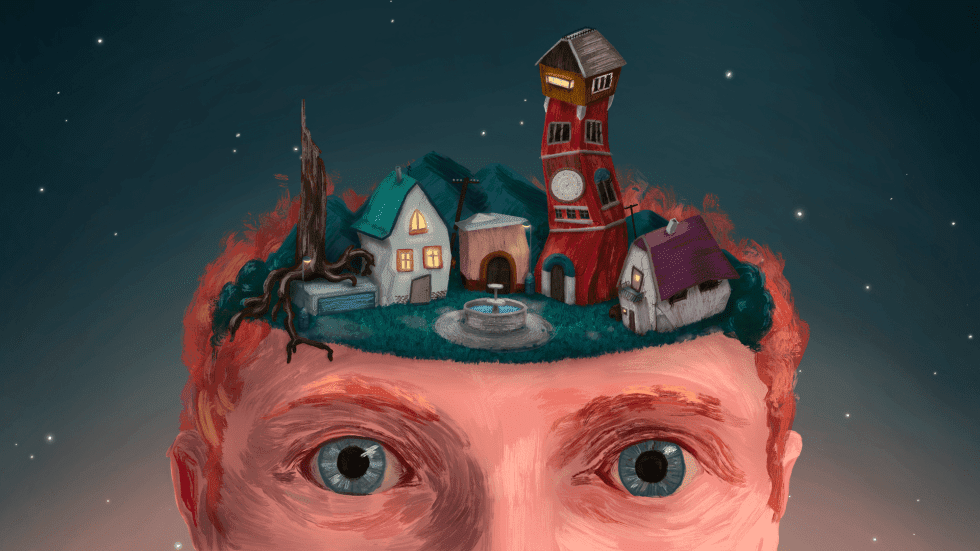 Let's get straight to it, before we divert you
How does it work? The VR installation is part of our exhibition space and can be visited anytime during gallery opening hours. We always show the film at the full hour and half hour, with the first screening at 12.30pm and the last at 5pm. Capacity is 4 seats. The screening can only be booked in person with the supervisors before entering the installation. The supervisors will help the viewers to put on the VR goggles and instruct them on how to use them.
How long does it last? 25 minutes

What is the admission fee? The screening can be attended with
a valid gallery ticket. You can purchase your ticket at the venue or online.
DOX Centre for Contemporary Art
Poupětova 1, Prague 7
Show on map
What goes on in the head of a young person experiencing depression? And is there a way to get out of these states? That's the story of Darkening, an autobiographical animated film that uses virtual reality to portray authentic experiences. In the thematic art installation at DOX, four VR glasses are available to visitors. Simply put them on, sit in the special chairs and set off to a village called The Darkening.
On the way to the "dark night of the soul", the main character Ondřej accompanies the audience. Together with him, people walk through the interactive story, they can literally touch his world and give the hero a helping hand. The film allows you to experience and understand for a moment what it is like to live with this illness, and what mechanisms people with depression can use to feel better.
Tmání (Darkening), directed by Ondřej Moravec, designed by Bára Anna Stejskalová and produced by Hana Blaha Šilarová, was selected for the Venice Immersive section of the Venice IFF. The Czech premiere of the film was announced in the competition section at the Jihlava IDFF.

DOX is the first institution to offer screenings of Darkness to the general public. The film's release is accompanied by special educational programs for schools.
Producer and Co-producer of the film