DOX Live: Franck Vigroux – online
19 Oct 2020, 7:00 PM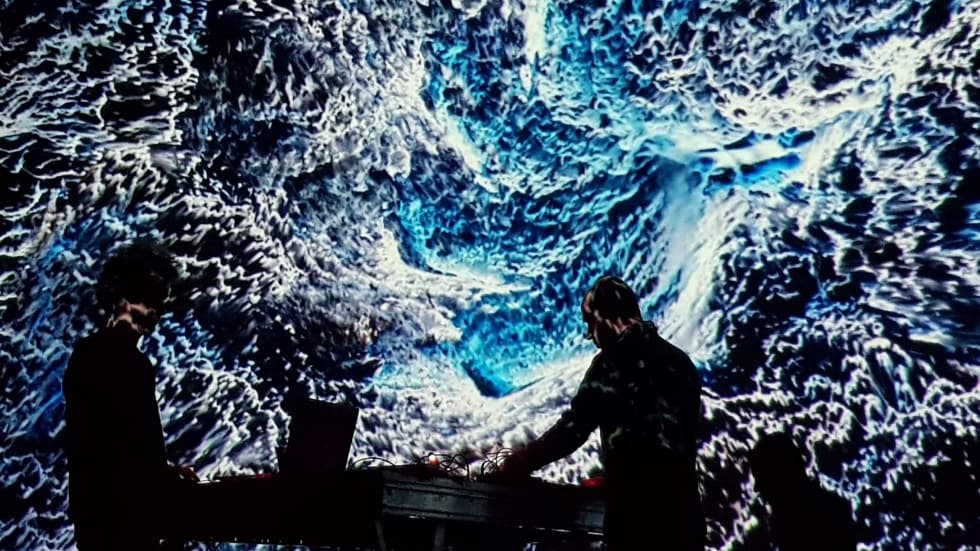 Let's get straight to it, before we divert you
It was supposed to be the audio-visual event of this fall, and one we were very much looking forward to. The DOX+ hall was supposed to have been transformed into the hypnotic world of Franck Vigroux – but given the current situation, all we can do is try our utmost to find new dates and hope for a better tomorrow. We're postponing Flesh to 3 and 4 May 2021, but you'll still be able to meet Franck – we'll bring you an on-line interview about his work, life, and new projects during the DOX Live stream.

DOX Live presents a talk show format in which you'll find out more than you expected about featured artists.

Franck Vigroux is one of few artists who are both musicians and directors. As a composer and performer, he has the rare ability to create a very broad range of sounds, from an electro-acoustic hum to industrial noise, from modern compositions to experimental electronic music.

He has performed and recorded with internationally recognized musicians such as Mika Vainio (Pan Sonic), Reinhold Friedl, Elliott Sharp, Joey Baron, Zeena Parkins, and the Ars Nova instrumental ensemble. Vigroux's artistic approach, which integrates new media and performance, is also unique. Since 2009 he has been creating trans-disciplinary performances and working with the Compagnie D'autres Cordes, a production company involved with digital art and audio-visual and live performance. His works are featured at large international festivals throughout the world.