Flesh
8 Sep 2021, 7:00 PM
9 Sep 2021, 7:00 PM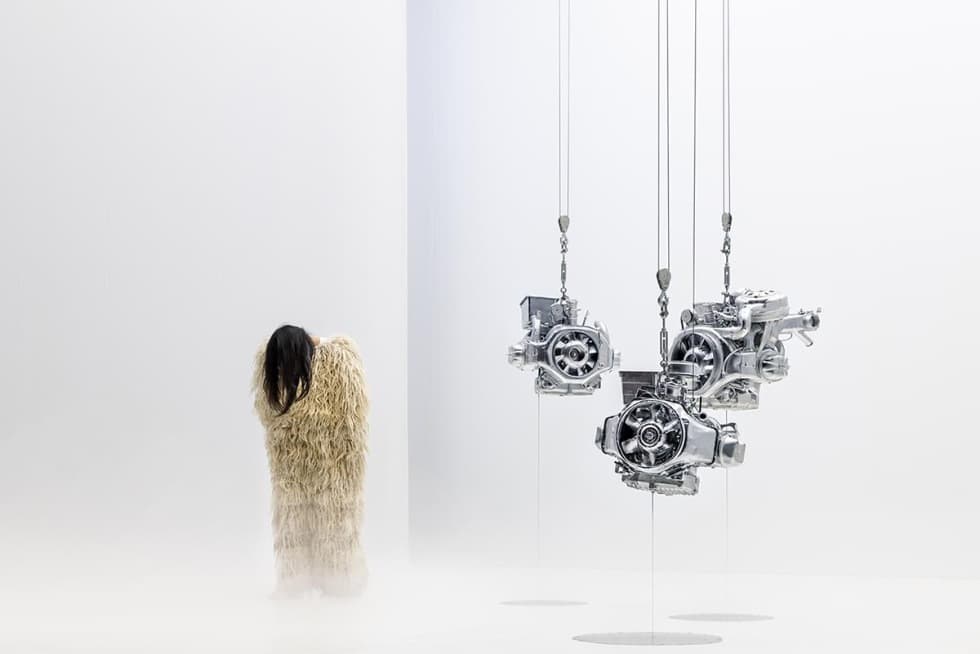 Let's get straight to it, before we divert you
Today's performance is sold out! There are still few tickets left for the performance on 9 Sep.
How much is the ticket? CZK 450 basic | CZK 390 students, seniors
A discussion with Franck Vigroux will take place after the performance on 8 September. Moderated by Viliam Dočolomanský, program director for Performing Arts at the DOX Centre for Contemporary Art. The debate will be held in English.
To a show with a test? We're following the government's current anti-Covid-19 regulations, and upon entry you will be asked to provide proof that you are not infectious.
Multifunctional hall DOX+
Poupětova 3, Praha 7
Show on map
A car leaves the road and dives into a strange and wild dimension, buried as if out of time. Little by little, the topography of the place, where real and unreal seem to merge, is revealed.
Drawing both from the world of the English writer J.G. Ballard (author of Crash and Concrete Island in particular) and from the personal experience of a road accident, Flesh explores the exact moment that follows the shock, the short instant where time seems to stop or expand. The moment where the mind detaches itself from the body, to reveal a panoramic view of a surrealist scene. Vehicle carcasses take the form of moving objects, motorway viaducts become gigantic Golems, car engines appear to levitate over a sea of ice. And on this flow of images and sensations, the spectator experiences what a driver experiences as he crosses an unknown dimension… a truly hallucinogenic journey.
Between electronic opera and an audiovisual experience, Flesh is a musical and visual art form as well as a dance/movement performance, a moving painting whose meaning is revealed in the experience and the emotion it creates.
Franck Vigroux (*1973) is one of the few artists who is both a musician and a director. As a composer-performer he has the rare capacity to produce a very wide range of sounds from electroacoustic to industrial noise, modern composition and experimental electronic music.
He has performed and recorded with internationally renowed musicians such as Mika Vainio (Pan Sonic), Reinhold Friedl, Elliott Sharp, Joey Baron, Zeena Parkins, Ars nova ensemble instrumental. The uniqueness also comes from Vigroux's artistic approach that integrates new media and performing arts. Since 2009 he designs transdisciplinary shows and collaborates with Compagnie D'autres Cordes, a production compagny dedicated to digital arts audiovisual and live performances. His work has been shown worldwide in major international festivals.
Following Aucun Lieu and Ruines, Flesh is an extension of a musical exploration in between arts, concert and drama. Bodies flows, light sculptures, machinery, video and music are an attempt of "Gesamtkunstwerk", a genuine immersive act leading the audience through a hallucinatory universe, across fantastic landscapes in which inhuman corpses, wild animals and human faces meet. Reality and the unreal merge.