Farm in DOX/DOX in the Cave
3 Oct 2020, 3:00 PM
3 Oct 2020, 5:00 PM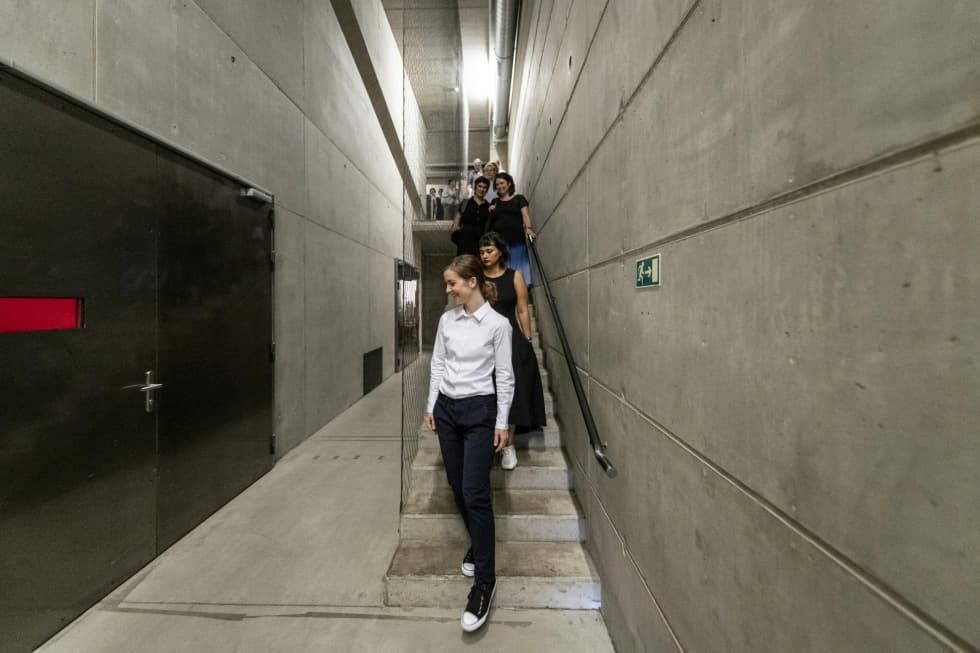 Let's get straight to it, before we divert you
A guided tour will take place as part of Architecture Day.
Times: at 3:00 p.m. in English, and at 5:00 p.m. in Czech
Admission is free, but reservations are required.
DOX Centre for Contemporary Art
Poupětova 1, Praha 7
Show on map
The DOX Centre has long not been just a gallery. The Gulliver Airship and the DOX+ multifunction hall have extended not only our physical capacity, but also our programme. Come explore DOX under the direction of our in-house dance troupe, Farm in the Cave, which will show you how dance performances are created on the boundary between a gallery and theatre space.
The modern output of the international Farm in the Cave theatre studio transcends the genres of physical, dance, or musical theatre. The performances of Farm in the Cave come about based on long-term research focused on transferring human experience outside the words and limits of routine understanding. They find it, for example, in minority cultures, music, physical expression, and the atmosphere and facts related to a specific location. Stage performances feature a confrontation between the personal and social perception of the world, leading to a strong experienced shared by both performers and viewers. At the same time, their projects initiate public discussion of often ignored social issues.
The studio was founded in 2002 by Viliam Dočolomanský. Since 2018, Farm in the Cave has been our in-house theatre studio, and is currently performing Always Together!, Sanctuary, and Informers.