Focus on Belarusian Authors: My Home is in Language
24 Sep 2021, 6:00 PM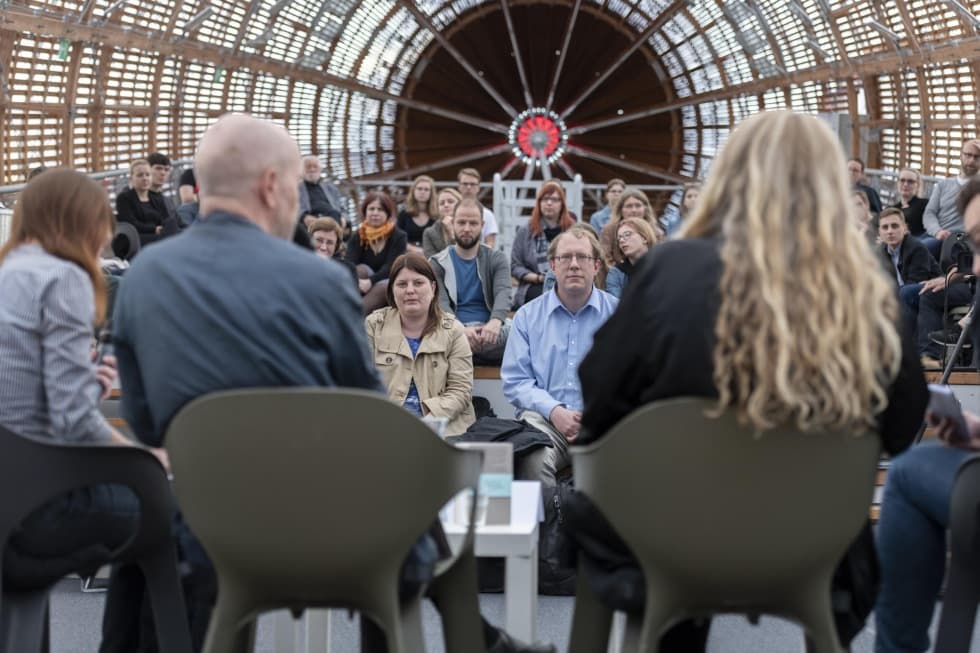 Let's get straight to it, before we divert you
How much does a ticket cost? Basic 90 CZK | reduced admission 60 CZK (You may enter the programme with a valid ticket for Book World Prague 2021. Book your seat at the Book World Prague reservation system.)
In what language? The evening will be interpreted into Czech and English.
Is it possible to watch it online? We will be streaming the discussion live on the YouTube and Facebookpages of the DOX Centre.
Do I need a test to go to the airship? We follow current government regulations against covid-19, you will be asked to provide proof of infection-free status upon entry.
Gulliver Airship
Poupětova 1, Pragu 7
Show on map
As part of the programme of the event Focus on Belarus / Visegrad Focus: Belarus, authors of contemporary Belarusian fiction and poetry will be presented during a discussion evening in the Gulliver Airship.
Guests:
Journalist Eva Vežnavec, author of several books, who is currently living in Warsaw, Poland (The Way of one Bitch, 2008; What Are You Going For, Wolf, 2021)
Andrej Chadanovič, poet, translator, essayist, literary scholar, former chairman of the Belarusian Centre of the International PEN Club and author of dozens of books of poetry
writer and performer Illja Sin, author of five works of prose and co-founder of the literary movement BumBamLit, a group of existential clowning
Dmitry Strotsev, the author of seventeen books of poetry, a Russian poet and representative of the Belarusian underground and this year's recipient of the Vaclav Havel Library Foundation's annual Disturbing the Peace Award
The event will be led by Czech poet, prose writer, musician and journalist Jáchym Topol.
The Gulliver Airship meeting is part of the 26th International Book Fair and Literary Festival Book World Prague ´21.