Meitar Ensemble
30 Oct 2021, 7:30 PM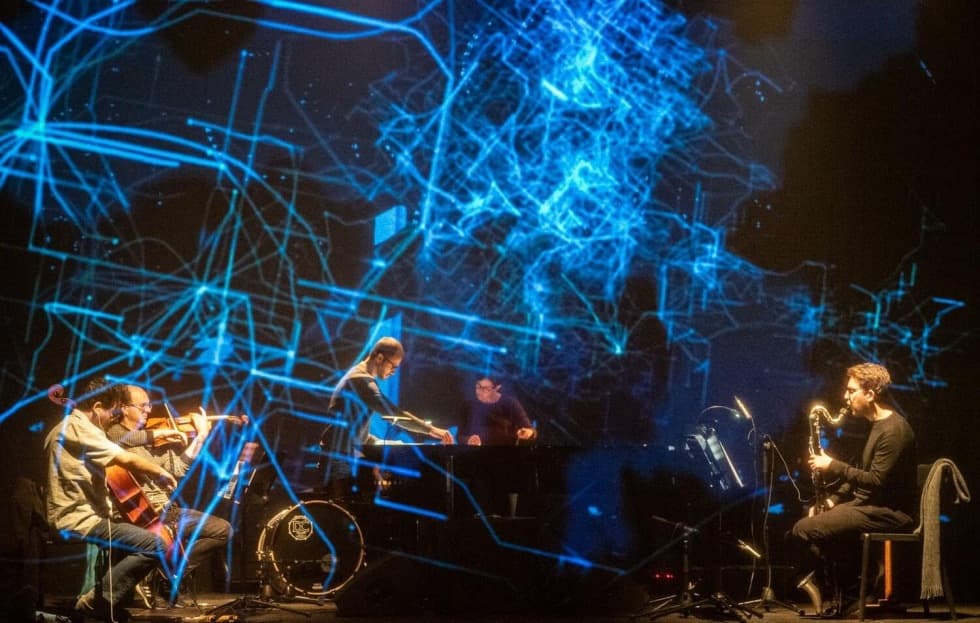 Let's get straight to it, before we divert you
How much is the ticket? CZK 200 | tickets can be purchased for each concert individually. Festival tickets for all three concerts are available at a reduced price for CZK 450
To a concert with a test? We're following the government's current anti-Covid-19 regulations, and upon entry you will be asked to provide proof that you are not infectious.
Programme is a part of the Prague Contemporary Music Festival Contempuls 11.
Multifunctional hall DOX+
Poupětova 3, Praha 7
Show on map
In 2021, the Contempuls Festival opens its second decade with EDITION NO. 11. Returning to the popular, intensive, and focused form of the mini-marathon, three concerts will be presented in a single evening, an integral part of which will be the world premiere of a new work commissioned by the festival.
What are the desires of the comic book duck? What do Sundays look like on the outskirts of the empire? And how can we avoid getting lost in the labyrinth? The second festival concert probably won't answer any of these questions. It will, however, introduce the most highly respected Israeli ensemble for contemporary music. For over two decades, the Meitar Ensemble has been at the cutting edge of the world of contemporary music, regularly collaborating with established composers including Georg Friedrich Haas, Helmut Lachenmann, or Chaya Czernowin and performing at the most renowned festivals of new music around the world. The New York Times praises the Meitar Ensemble for their "perfection, balance, and precision". They have commissioned and premiered over three hundred new works.
At their Prague concert, the ensemble will introduce a representative overview of their core repertoire, as well as a world premiere of a new festival commission by the Czech composer Soňa Vetchá, recipient of the OSA award for the most successful young composer of 2020.
Sarah Nemtsov: [as] and [you], from PHONEME (Crossing Borders)
Philippe Leroux: Postlude à l'épais
Soňa Vetchá: Labyrinth – world premiere, commissioned by Contempuls
Fausto Romitelli: Domeniche alla periferia dell'impero – Seconda domenica
Ruben Seroussi: The Yearnings of the Duck