Narrative 4 / Příběhem
9 Feb 2022, 6:00 PM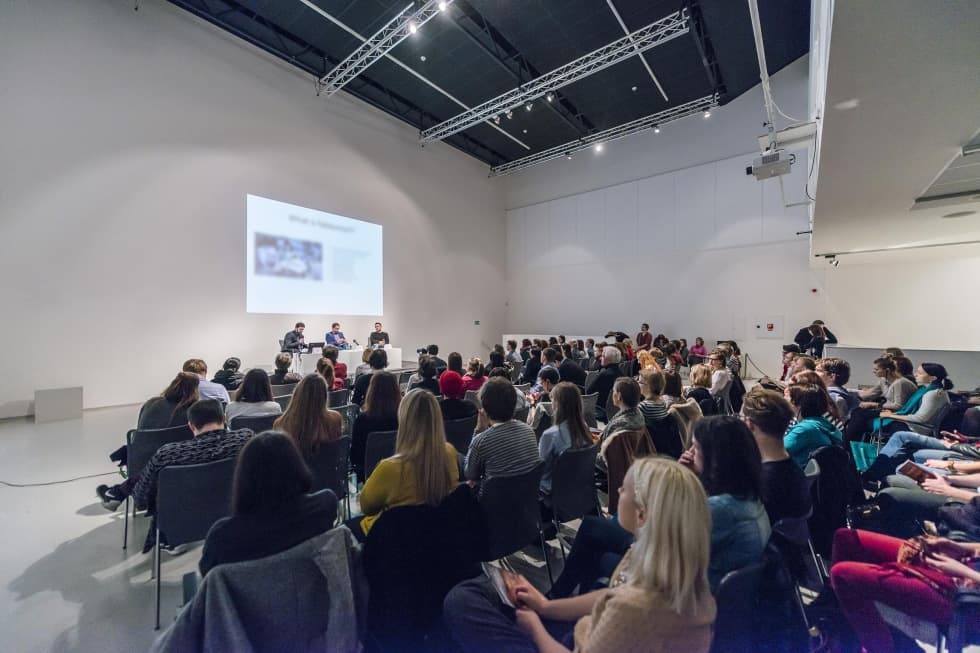 Let's get straight to it, before we divert you
How? To join the discussion, please book your seat at DOX, or watch a live stream on our YouTube and Facebookpages of the DOX Centre.
How much is the admission? Admission is free of charge

The event is part of the Festival of Arts and Creative Learning.
DOX Centre for Contemporary Art
Poupětova 1, Prague 7
Show on map
We would like to invite you to the launch of the educational project
NARRATIVE 4 / PŘÍBĚHEM inspired by the Narrative 4 methodology of sharing
stories, founded and promoted by the leading Irish writer Colum McCann. The
project, which has been successfully implemented for several years in
Ireland and the USA, is based on the belief that by sharing our own stories
we can develop empathy, strengthen cohesion between different groups and
collectives and contribute to a greater level of understanding between
people in general. The presentation of the project will be followed by a
round table on the role of story in creative education.
PROGRAMME
6 PM Welcome by Michaela Šilpochová, Programme Director, DOX

Opening remarks by H. E. Cliona Manahan, Ambassador of Ireland to the Czech
Republic

Video welcome by Thomas Byrne, Minister for European Affairs, Ireland

Video message by Colum McCann - Founder, Narrative4

Narrative 4 Presentation by James Lawlor, Director of Narrative 4, Ireland
Příběhem Presentation by Lucie Laitlová, Education Project Manager, DOX

7:15 PM The Power of Story in Creative Learning

Round table discussion with Q+As

Guests:
James Lawlor, Director, Narrative 4 Ireland
Lucie Laitlová, Education Project Manager, DOX
Tamara Pomoriški, Artistic Director, Post Bellum Theatre
René Nekuda, writer, creative writing instructor
In partnership with Embassy Ireland Prague and Centre for Irish Studies, Charles University Prague.