Poet(h)ics of Space
14 – 16 Sep 2023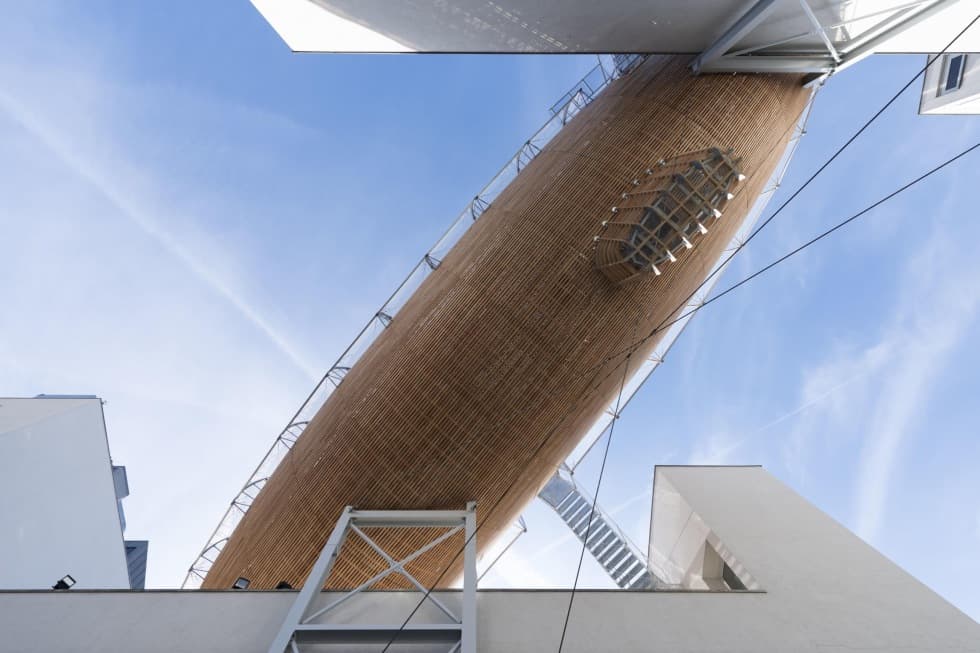 Let's get straight to it, before we divert you

When? 14–16 Sept 2023, 10:30 a.m.–1:30 p.m. | presentation date 17 Sept 2023, 12:00 p.m.
What language? Communication at the workshop will be in English. Written output can be in Czech or English.
How to sign up? Register using the form below.
How much does it cost? Participation fee CZK 900 (Includes free admission to all DOX exhibitions and a 20% discount on a day ticket to the FALL festival.)
What about members? 30% discount for DOX Club members
For how many people? Capacity 15 people

The workshop takes place as part of the FALL festival.
Gulliver Airship
Poupětova 1, Prague 7
Show on map
Join this special creative writing workshop with poet and prose author Aleš Šteger, one of the most prominent European literary voices today! Šteger has worked extensively across genres, collaborating with composers, musicians, visual artists, and filmmakers, and his novels and books of poetry have been translated into more than twenty languages. Come enjoy his three-day workshop, in which you will work with both words and images. The workshop will culminate in a final public presentation aboard an architecturally unique space – the Gulliver Airship.
Memory, writing, social space, photography. Between the spaces created by words and the spaces of photography, an in-between space is created, which we will explore in the workshop. Between a written description and the direct evocativeness of the photographic image many possibilities and dilemmas open up. What ethics do social norms dictate for our observing, thinking, and creating? What does the shift to intermedia mean for our literary writing?
The workshop will be based on discussions, practical experiments in short text writing, and documentary-photographic recording of impulses in the public space. The workshop is open to all those who write and are interested in expanding the boundaries of their writing.
What to bring with you: enthusiasm, creativity, a mobile phone or camera
Aleš Šteger is a poet and prose author from Ljubljana, Slovenia. He has worked extensively across disciplines with composers, musicians, visual artists, and filmmakers. His novels and books of poems have been translated into over twenty languages.
Šteger is the programme director of Beletrina Academic Press, which he co-founded twenty-five years ago. He has initiated and led Europe-wide art projects, most notably Versopolis – a European platform for emerging poets and international poetry festivals.
Among other prizes and honours, his novel The Book of Things won two major American translation awards (BTBA and AATSEEL). In 2016 he was awarded the Horst Bienek Prize for poetry by the Bavarian Academy of Fine Arts. In 2022 his novel Neverend was awarded the Spycher: Literaturpreis Leuk and was placed in the number one spot on the prestigious SWR Bestenliste.
He received the title of Chevalier de l'Ordre des Artes et des Lettres from the French state and is a member of both the Berlin Academy of Arts and the German Academy for Language and Literature.
Šteger's latest English book is Burning Tongues: New & Selected Poems (2022). Other notable publications of his in Slovenian include Knjiga reči (poetry, 2005), Svet je vmes (poetry, 2022), Neverend (novel, 2017), Na kraju zapisano (experimental writing, 2023), and Kurent (young adult novel, 2015).
More about the Šteger: www.alessteger.com