ART*VR: Dimensions of Empathy
31 Oct – 3 Dec 2023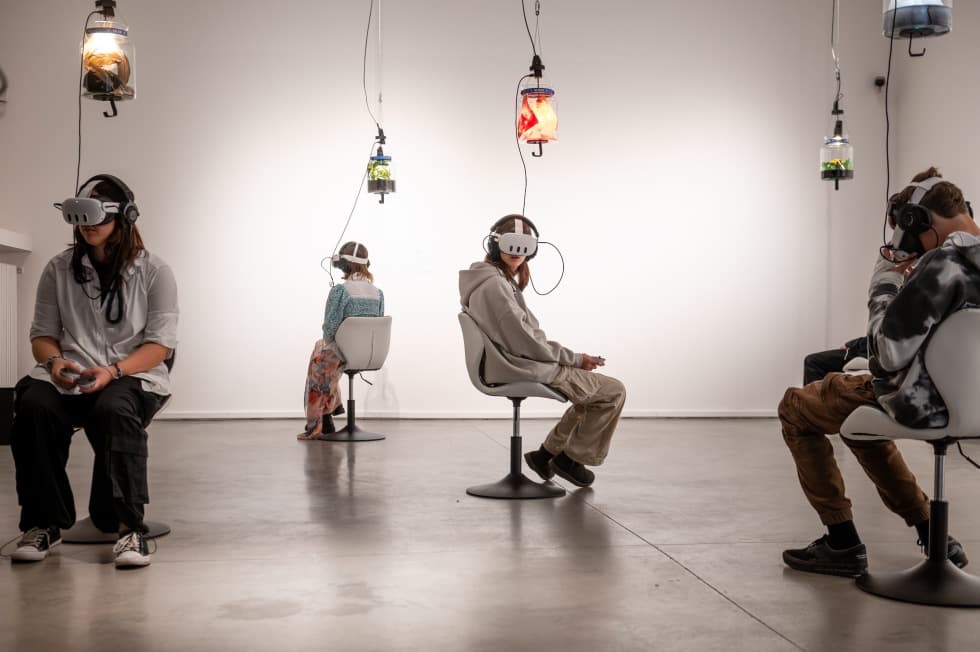 Let's get straight to it, before we divert you
How does it work? The VR installation is part of our exhibition space C and can be visited anytime during gallery opening hours.

What is the admission fee? The screening can be attended with
a valid gallery ticket.
The VR installation is part of the ART*VR festival programme.
DOX Centre for Contemporary Art
Poupětova 1, Prague 7
Show on map
The medium of virtual reality has often been labelled as an "empathy machine". No wonder - we put on a headset and see the world through someone else's eyes, with a 360° view and in a first-person perspective. What can such an embodied experience trigger in us? Does it make it easier to feel the pain of others, to understand their way of thinking?
This curated selection of 10 VR projects explores exactly that: How virtual reality can, as a medium, help us in mutual understanding. It does so while also leaving the voices of doubt present in the background, bearing in mind the technical imperfections of VR as well as the fact that, as an art medium, VR would be nothing without the influence of all the other arts - of theatre, visual arts, or film.
The thematic range is broad: the projects reflect current social and human rights issues, such as mental health, ethnic and sexual minority rights, environmental grief, body image, (de)colonialization, women's rights, or sexual harassment. We invite you to pick up a headset and shift your perspective.
More information about the individual films can be found at artvr.cz/en/program.