ART*VR: Virtual Reality Film Festival
1 – 5 Nov 2023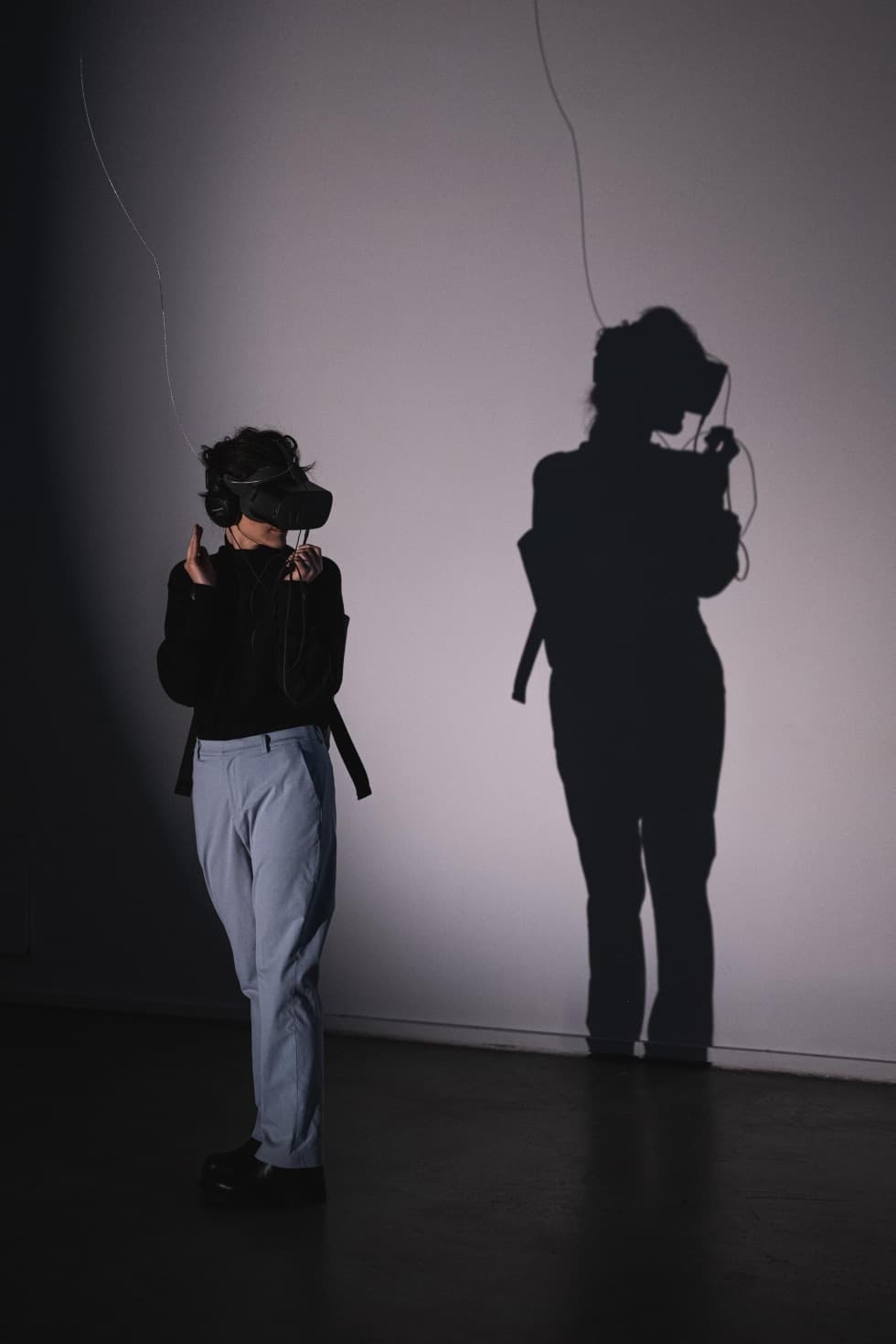 Let's get straight to it, before we divert you
How does it work? VR installations are part of our exhibition space:
In the Auditorium you can watch the competition films in special spatial installations.
In exhibition space C, VR glasses with films on the topic Dimensions of Empathy are freely available.
Custodians help viewers put on the VR glasses and instruct them in using them.
When can I come? Both spaces can be visited at any time during gallery opening hours from 12pm to 6pm.

How long does a projection last? The films vary in length, from 10 to 30 minutes. It depends on which film you choose. Feel free to watch all 22 films.
Festival entrance:
basic: 180 Kč (discount for DOX club members 30%)
reduced rate for students and seniors: 100 Kč
family (2 adults + up to 3 children to 15 years old): 360 Kč
children 7 to 15 years old: 60 Kč
Entrance to the festival + exhibitions:
basic: 380 Kč
reduced rate for students and seniors: 170 Kč
family (2 adults + up to 3 children to 15 years old): 760 Kč
children 7 to 15 years old: 133 Kč
Tickets can be purchased during the festival online or at the DOX Centre box office.

DOX Centre for Contemporary Art
Poupětova 1, Prague 7
Show on map
We invite you to the opening of the ART∗VR Virtual Reality Film Festival on Tuesday 31 October at 7.30 pm. The opening ceremony will include a VR performance by Ukrainian artist Vartan Markarian accompanied by DJ Eva Porating. Join us to immerse yourself in other realities and explore the dimensions of empathy.
ART*VR Awards Ceremony on Saturday 4 November at 7pm! The competition part of the festival offers a total of 12 projects. The images stand out for their unique artwork, original interactive elements and impressive physical installations. Discover the winners and see the competition images during the public Saturday evening.
Can what you learn in virtual reality be applied in real life? Join us to explore the extent to which virtual reality can influence our own reality through art at the first annual Art*VR International VR Film Festival.
The creative team led by VR filmmaker Ondrej Moravec and DOX present the first edition of the ART*VR festival. The virtual reality film festival is the first event of its kind and scale in Central and Eastern Europe.

This year, the virtual reality medium celebrates ten years since its first boom, when Oculus released the first modern headset. And with this anniversary, the first edition of ART*VR asks the question: Where has the medium of virtual reality in the field of art come in its ten years of existence? Has it succeeded in achieving its lofty goals and opening up "dimensions of empathy", or are the sceptics right and this is just a passing fad?

The ART*VR festival will take place at DOX from 31 October to 5 November 2023, and will present ten projects linked to the main theme of the festival - the dimension of empathy - as well as twelve competing films.

The thematic range is broad, as the images reflect current social issues: for example, mental health, ethnic and sexual minority rights, environmental grief, body positivity, colonialism, women's rights and sexual violence.

The festival will also organise dozens of screenings throughout November for primary and secondary school students, for whom it will prepare a special program dedicated specifically to the theme of empathy.
Behind each of the 22 films is its own immersive world, which can become part of our reality in the form of new ideas and emotions. Will you discover them all?