Exhibition Catalogue: The Ritual of Cursed Hearts
17 Sep 2023, 5:30 PM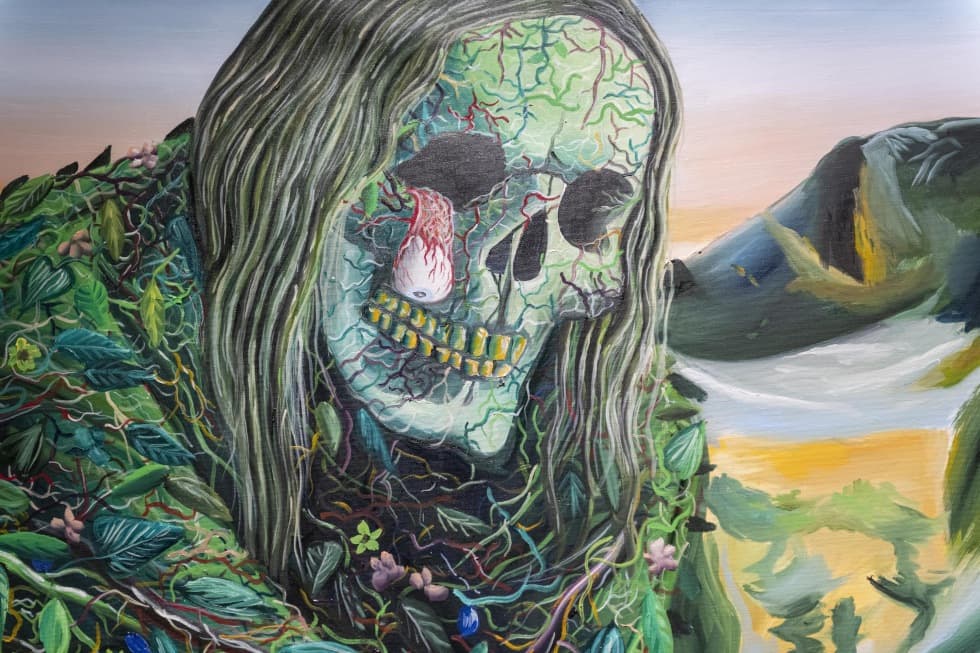 Let's get straight to it, before we divert you
Admission: free

Language: Czech
The event is part of the FALL festival.
DOX Centre for Contemporary Art
Poupětova 1, Prague 7
Show on map
The Ritual of Cursed Hearts, the largest solo exhibition of painter Jan Vytiska to date, has its own catalogue! Meet the artist as well as curator Otto M. Urban for the welcome ceremony, which will feature good music, drinks, and Wallachian legends. Like the exhibition itself, the catalogue focuses on Vytiska's latest large-format paintings, which he created over the last three years. Thematically, the works are based on a unique mix of Wallachian folklore, pop culture references, and Vytiska's own romantic gesture.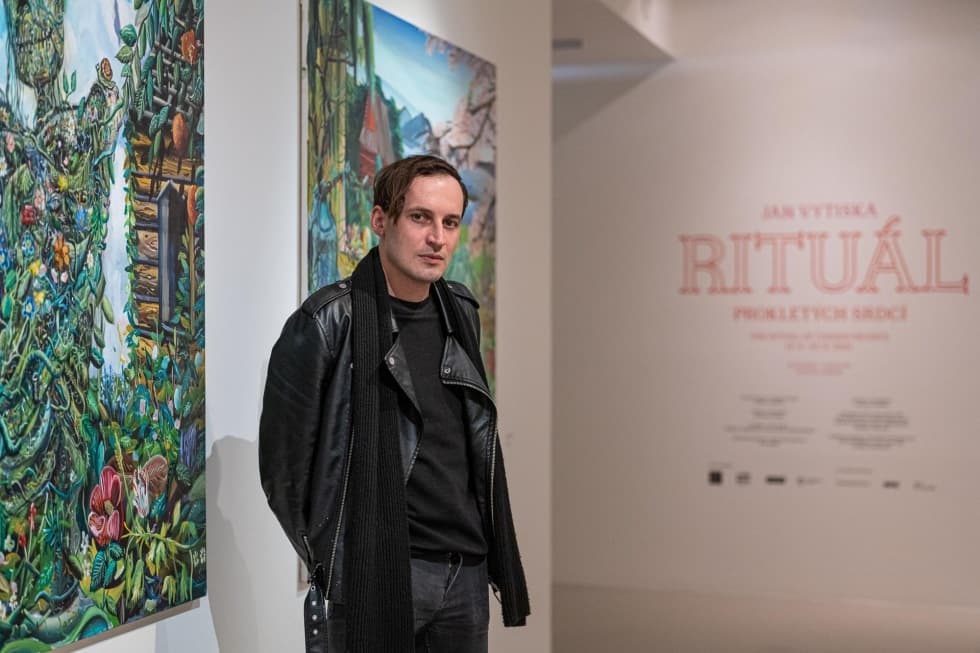 Jan Vytiska is a visual artist. He grew up in Rožnov pod Radhoštěm, where he was influenced by West Bohemian folklore. He graduated in sculpture from the Secondary School of Arts and Crafts, then studied new media at the University of Ostrava. He started to paint professionally after his university studies. His typical and always recognizable work is based on a distinctive mix of Wallachian folklore and pop culture references. He has had over two dozen solo exhibitions. Ritual of Cursed Hearts at the DOX Contemporary Art Centre is Vytiska's most extensive exhibition project to date.