Visual Storytelling
15 – 16 Sep 2023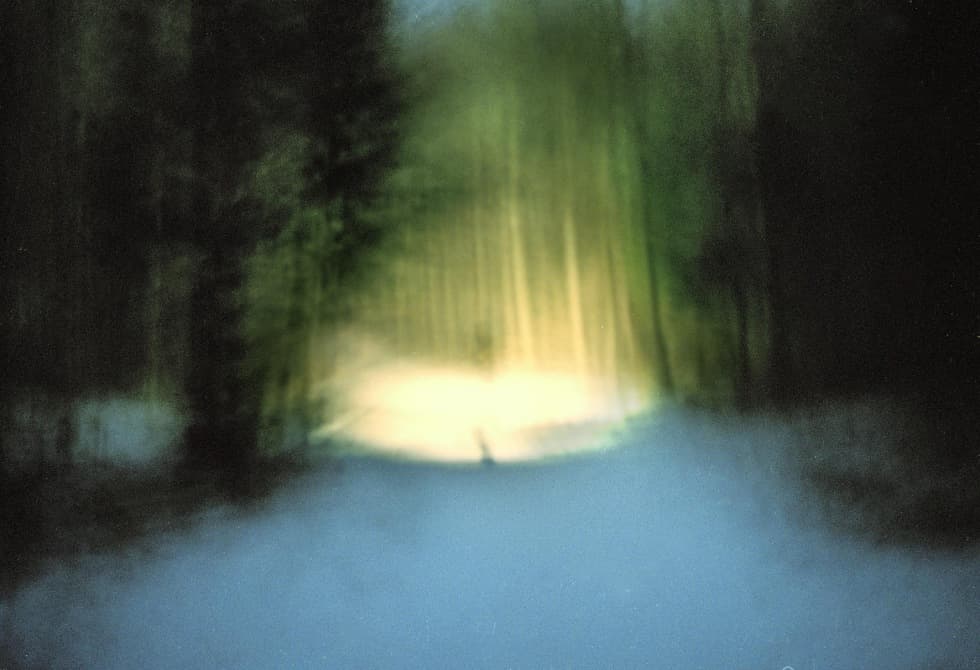 Let's get straight to it, before we divert you

When? 15 Sept 2023, 5:30 p.m.–8:30 p.m., 16 Sept 2023, 1:30 p.m.–4:30 p.m. | presentation date 17 Sept 2023, 12:00 p.m.
What language? Communication at the workshop will be in English. Written output can be in Czech or English.
How to sign up? Register using the form below.
How much does it cost? Participation fee CZK 600 (Includes free admission to all DOX exhibitions and a 20% discount on a day ticket to the FALL festival.)
What about members? 30% discount for DOX Club members
For how many people? Capacity 7 people

The workshop takes place as part of the FALL festival.
DOX Centre for Contemporary Art
Poupětova 1, Prague 7
Show on map
Join this interactive and radically empathic experimental workshop led by independent photography professional Stefano Carini. The workshop is dedicated to visual storytellers, image makers, photographers, and anyone who has an interest in the image and telling stories through photography.
About the workshop
We are told that photographs are true, that they depict reality, that they tell us about the world: photographers and photojournalists travel the world, diving into far away cultures, spaces, and societies. They bring home what they find, and we believe that what we see in their images are the lives and stories of others. But is that true? Does the image tell us about the ones it depicts? Or does it rather tell us more about the one who created the image? And even more importantly today: how are these images different from those generated by the mighty AI?
In his fifteen years of research in the world of images and particularly that of documentary photography and photojournalism, Stefano Carini has tried to find the answers to these very questions.
In this workshop we are going to put the myth of objectivity under the spotlight and deconstruct it in favour of a far more human, inclusive, and flexible idea: the subjective approach to visual storytelling.
Join us with your work: come with a positive attitude and a visual project, an idea, a photo album, a scrapbook, a box of memories, a magazine with scissors and glue, a collection of objects – anything can be used to create a visual narrative, which we will share with others on the rooftop of DOX!
Objective

To learn together how to strengthen our capacity to engage with others through visual storytelling, how to construct a more involving narrative, and how to use our personal experience as an amplifying factor for our stories instead of a limit to their validity.
The workshop is composed of three parts
introduction to each other and to the work
production, editing, and curating
presentation
Each of these parts is designed to build up an understanding of how storytelling works and how it can generate an empathic response in the viewer.
Born in 1985 in Torino, Italy, Carini is an independent photography professional with a radical approach to the use of images at large. He believes that the work we do should never repeat itself nor repeat what is already out there: we should keep changing perspectives so as to add to an otherwise narrow-minded and limited understanding of the world and of our common human experience.
Carini is the creative director of NOOR Images and the NOOR Foundation.
A visual artist, photographer, curator, book designer, writer, and filmmaker, Carini's core interest lies in visual education, visual literacy, and indigenous production of visual work. After studying photography and photojournalism in London, UK, and Arhus, Denmark, he briefly worked as photo editor for NOOR Images in Amsterdam before moving to Iraq, where he led Metrography, the first Iraqi photo agency, through the war with ISIS, producing several bodies of work which were exhibited across Europe (Map of Displacement, Over My Eyes, and Twana's Box, among others).
He has conceived, designed, curated, and produced exhibitions in Europe and the Middle East, collaborating with festivals, galleries, and museums of photography and contemporary art. Carini trains photographers and visual storytellers in Europe and the Middle East and has given lectures at various institutions around the world.
He has led visual laboratories with children in the Roma community, with refugees and internally displaced persons in Iraq, and with students across Europe.
He is based in Torino, Italy, where he lives with his two children. Recently he has turned his attention to studying permaculture, and he cultivates hundreds of endemic species for regenerative purposes.