WELCOME TO HARD TIMES
18 Oct 2018 – 4 Feb 2019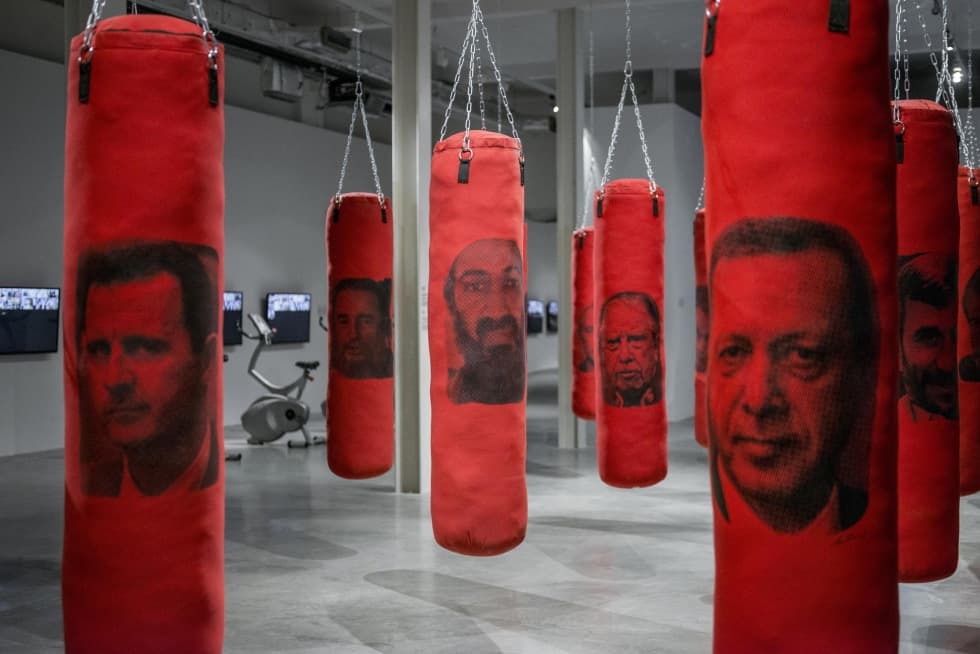 We're open to all, now also you
Wednesday:
12 p.m. – 6 p.m.
Thursday:
12 p.m. – 6 p.m.
Saturday:
12 p.m. – 6 p.m.
DOX Centre for Contemporary Art
Poupětova 1, Prague 7
Show on map
You don't have to know much to know that the world has seen better days, so what are we doing about it? What are you doing about it? Apathy is one of the many issues we're not talking about.
But why don't people care about what's going on in the world?
a. It doesn't affect them directly
b. They can't do anything about it.
c. They've seen it all before.
Instead, we go to the gym...
As a society we've never been sicker or more obsessed with exercise than we are today. New fitness concepts are being launched every day, but they're all much of a muchness, really. Instead of the 7-minute workout there's the 6-minute workout, instead of having to choose between yoga or acrobatics, they've been combined. But now there is a workout that challenges your body, your mind and your morals, and it might even be good for the world.
A workout that forces you to take on the big issues threatening our world every day - you can't ignore them in this gym! Sweat out your guilt and your obliviousness, train your awareness, face the beasts head on. Who knows, maybe you'll get a six-pack, or maybe you'll come up with a solution to ocean pollution, or poverty.
In this interactive installation the space will be transformed into a gym, where you work out your muscles as you grapple with the issues facing the world. After your workout you'llfeel invigorated, informed and maybe even willing to be a little bit more aware of what's really going on in the world.
Exhibition Concept: Erik Kessels

Artists:
Elinor Milchan - My Love Answer Me project
Antuan Rodriguez - Left or Right project curated by Marisa Caichiolo
Viktor Frešo
The visit of artist Elinor Milchan in Prague has been supported by the Embassy of the State of Israel in Prague.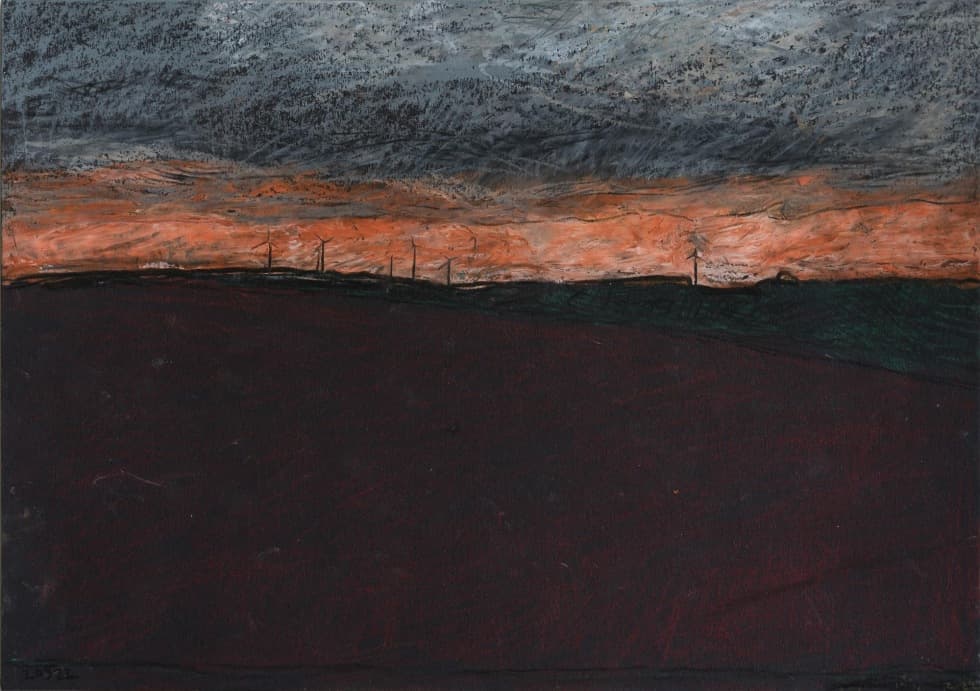 How is it possible to mediate unimaginable suffering to those who have not experienced it themselves? The Pain of Others exhibition project aims to reflect on art's ability to speak of war, violence, and conflict, and, more importantly, on our (in)ability to relate through art to the horrors of war and the pain of those affected by it.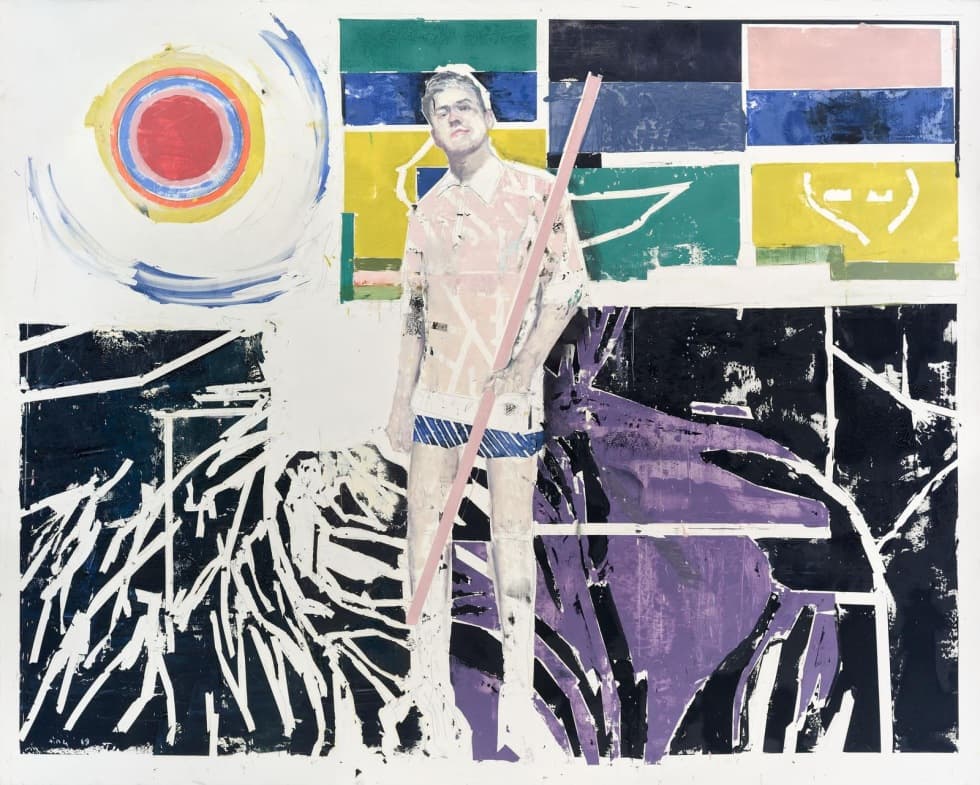 The human body as the alpha and omega of the image. The exhibition Funny Games presents the work of the Moldovan painter, the essential figure painter Alexander Tinei. His individual works, both monumental and small formats, are fragments of a magnificent mosaic of human life.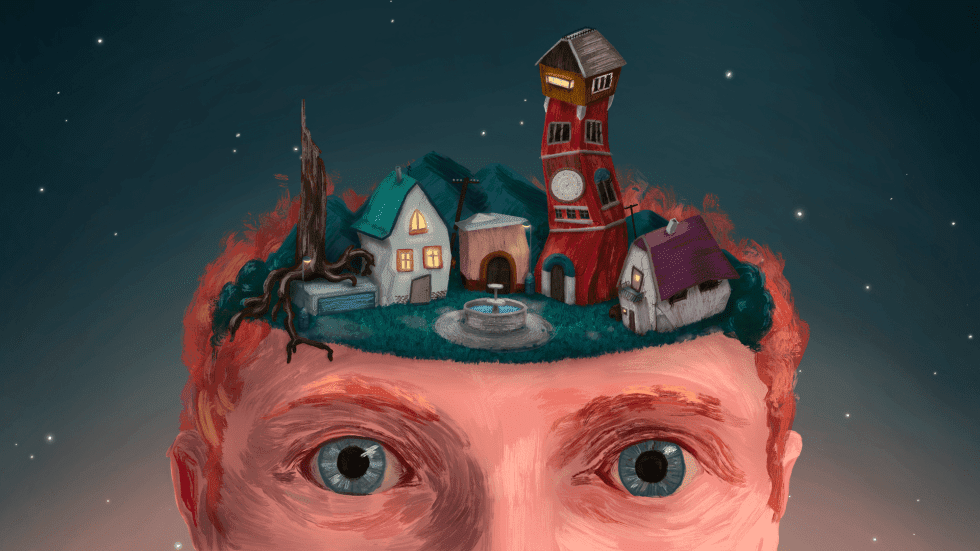 What goes on in the head of a young person who is experiencing depression? And is there a way to get out of these states? That's the story behind the autobiographical animated film Darkness, which uses virtual reality to depict authentic experiences.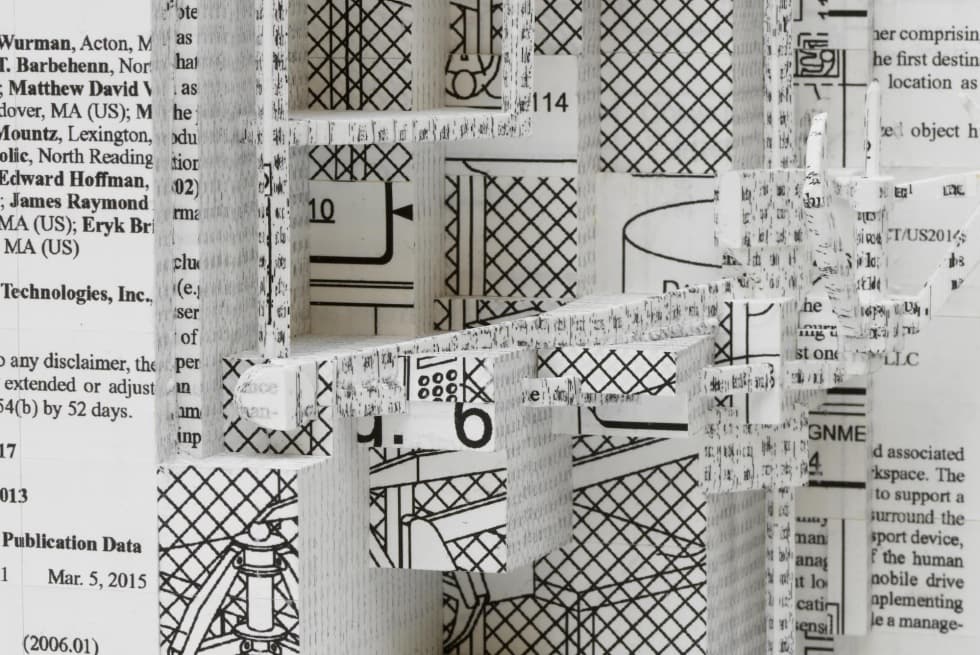 Digital and algorithmic technologies have become a mundane, yet also nearly invisible part of our everyday existence. The next chapter of the #Datamaze exhibition explores hybridized realities, where physical and generated worlds merge into a flow of all-consuming and sometimes numbing, puzzling experiences.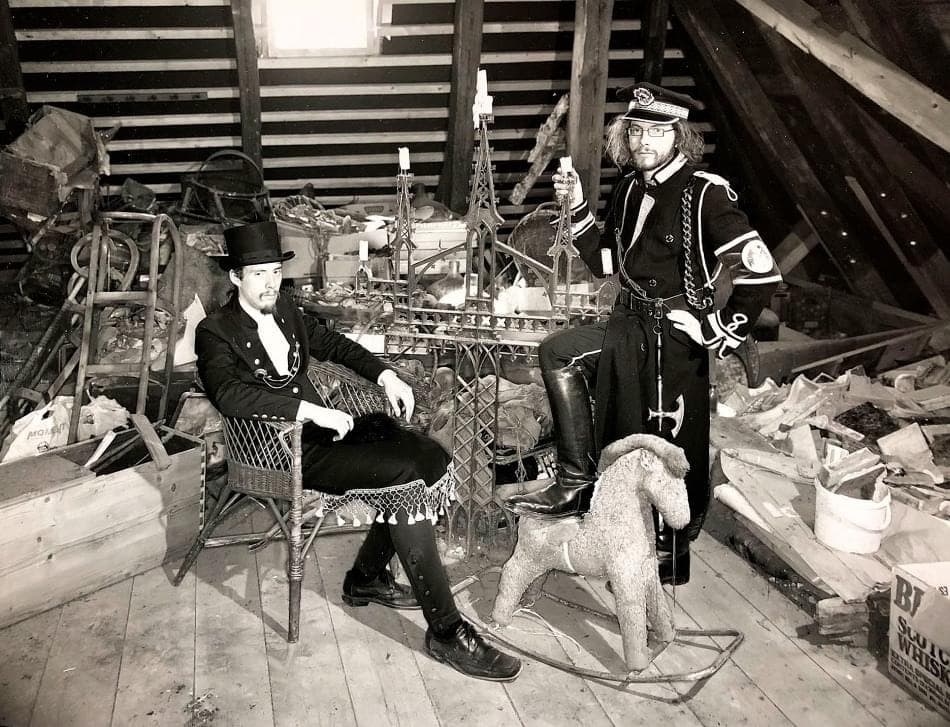 In the exhibition Temple Builders, the Peerless Cooperative of the Holy Nurture (JSD) will present the mainly cult and ritual side of its activities. Mister Miláček, the Young Saint, the cause and reason for the JSD, chaotic of the universe, has not only united the ununitable in unlimited syncretism, but also created countless new churches and religions.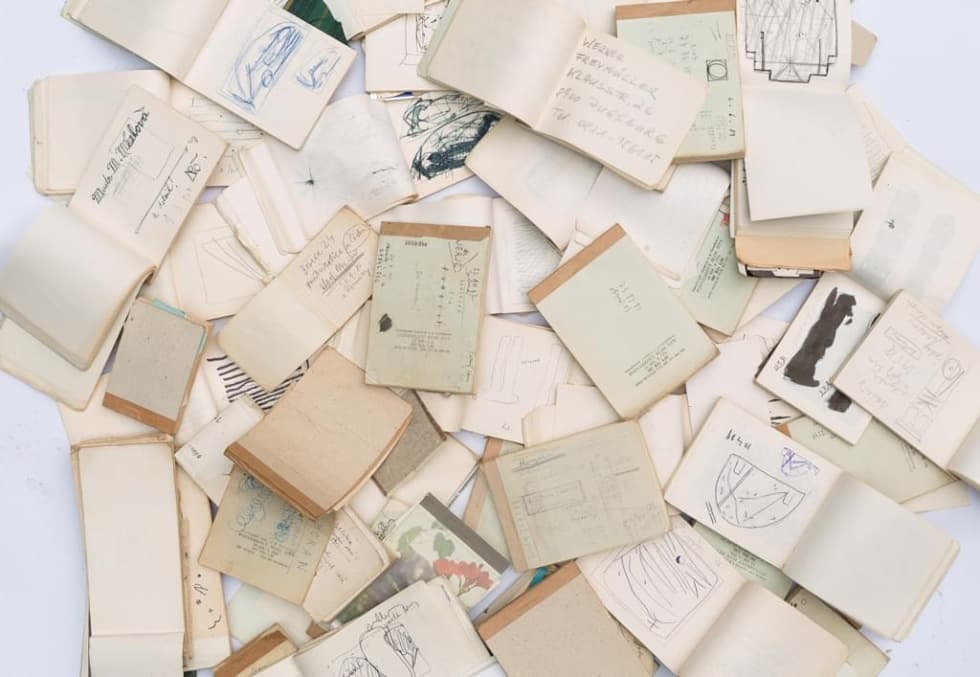 The exhibition will present a cross-section of Vladimír Doležal's work. His painting and drawing work is combined with his experience as a restorer. A deep understanding of the meaning of the figurative image, i.e. the representation of archetypal phenomena of human existence, is decisive for Doležal's art.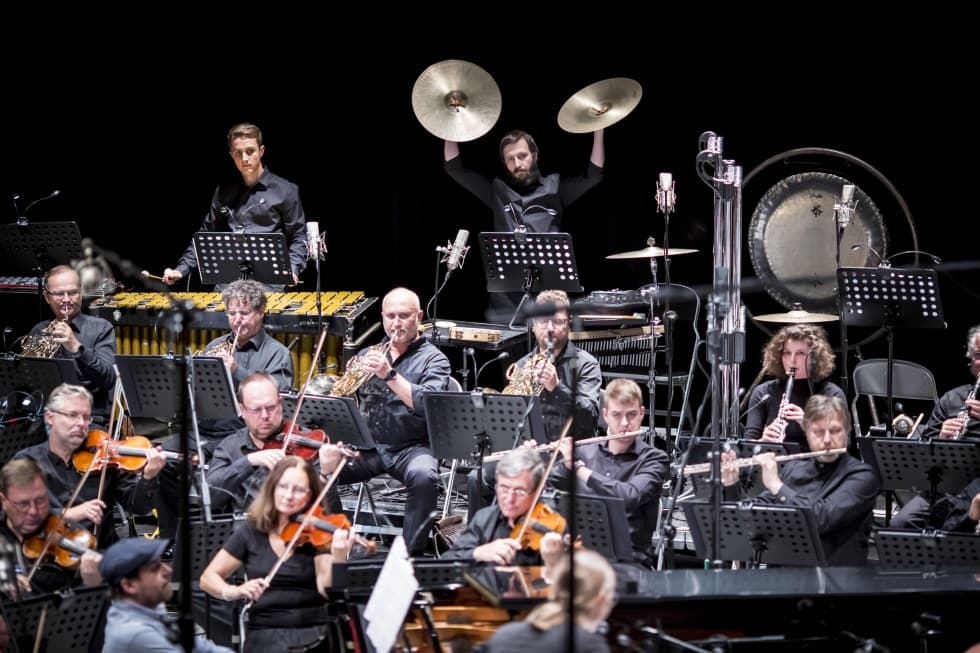 Luboš Soukup, one of our finest saxophonists, will perform his new composition for an unconventional ensemble combining the Radio Symphony and the jazz Concept Art Orchestra during this special evening.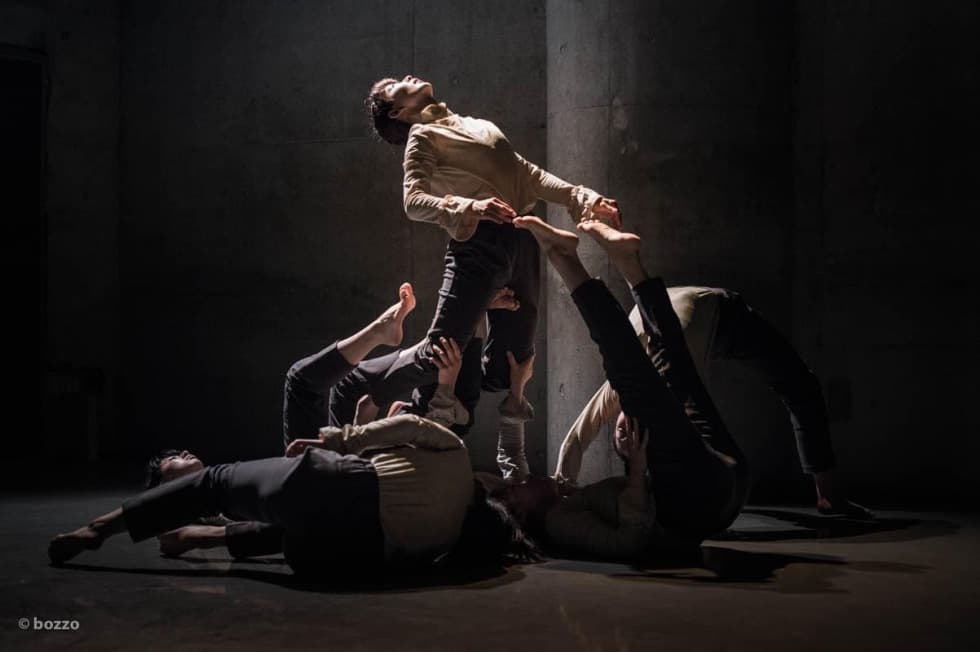 The dance company of award-winning Japanese choreographer and dancer Ruri Mito will present the Czech premiere of its delicate dance performance entitled Sumika. The Ruri Mito Dance Company will appear here as part of its European tour.
Is this the end?
No, it's the beginning.